A lifetime of bringing the joy of music to more than a quarter million NYC public school children.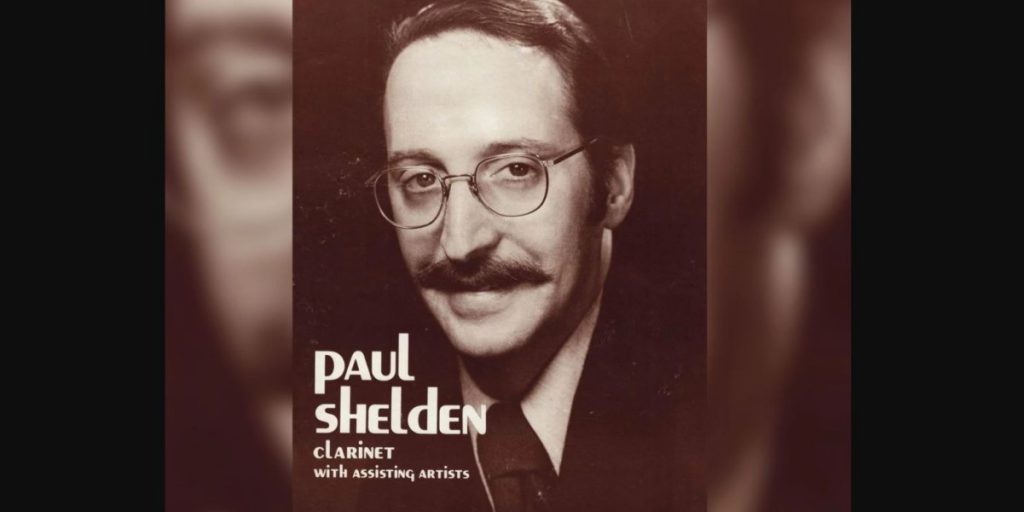 ​Dr. Paul Shelden
the_post_thumbnail_caption(); ?>
​Dr. Paul Shelden, Professor Emeritus of Music at Brooklyn College, an influential woodwind performer and educator, died April 17, 2020 at his Hewlett, Long Island home, at age 79, due to complications from COVID-19.
As Assistant Director at the Conservatory of Music at Brooklyn College, and inspired by his time playing under Leonard Bernstein, he spent decades producing and conducting concerts for young people, bringing classical music to hundreds of thousands of Brooklyn public school students.
A native of Brooklyn, New York, Dr. Shelden was a musician from the start – as a child he performed on Ted Mack's Original Amateur Hour alongside his identical twin brother, before later becoming the youngest band director in the Catskill Mountain resorts. It was there that he met his life-long wife, after she sang with his band. He would go on to receive multiple degrees from Juilliard, to perform and conduct in a wide range of genres, including classical, opera, jazz, and klezmer, in numerous venues (including Carnegie Hall, Radio City Music Hall, the Kennedy Center, and the White House), but also Broadway pits, recording studios, and radio programs. In popular music, he worked with luminaries such as Bob Hope, Rosemary Clooney, and Tony Bennett, and played with groups ranging from Blood, Sweat & Tears to the famous Lombardo orchestra, ushering in the televised New Year's Eve festivities for years. In classical music, Dr. Shelden performed under the batons of conductors such as James Levine, Robert Shaw, and Leonard Bernstein, and premiered works written specifically for him, including at Carnegie Hall.
As an academic, with a doctorate from the University of Maryland, he published widely about pedagogy and performance and adjudicated numerous competitions and programs. In his later years, he founded his own musical instrument company, Diplomatte Musical Instruments, where he oversaw the design and manufacture of woodwind instruments made in China.
He battled Parkinson's Disease, even in a somewhat literal sense, as he became a devoted participant in the Rock Steady Boxing program (a noted Parkinsonian therapy) at the New York Institute of Technology – carrying on the legacy of his father, himself a boxer in his youth. But Dr. Shelden continued to perform, even into his final months, including with Long Island's Northwinds Symphonic Band.
His son, Seth Shelden, a musician and performer in his own right – among his credits is years of playing Harpo Marx (and Harpo's instruments) in the first-ever revival of the Marx Brothers' first-ever Broadway show – is also a law professor at CUNY Law, and part of the team that was awarded the 2017 Nobel Peace Prize.
Dr. Shelden's wife of 51 years, Dr. Pamela Shelden, a lifelong educator who spent most of her career teaching at Stuyvesant High School, is also sick with COVID-19. Their daughter, Dr. Loren Napoli, is a school psychologist living in White Plains with her husband and two children. Dr. Shelden is also survived by his identical twin brother, Aaron Shelden, 79, who after a career in television now works in financial services. All of them attended and/or taught at CUNY schools.
Additional Media Coverage:
FOR IMMEDIATE RELEASE: 4/23/20
CONTACT: Seth Shelden, VP & General Counsel, Diplomatte Musical Instruments, Inc., 347-705-0058, sethshelden@gmail.com