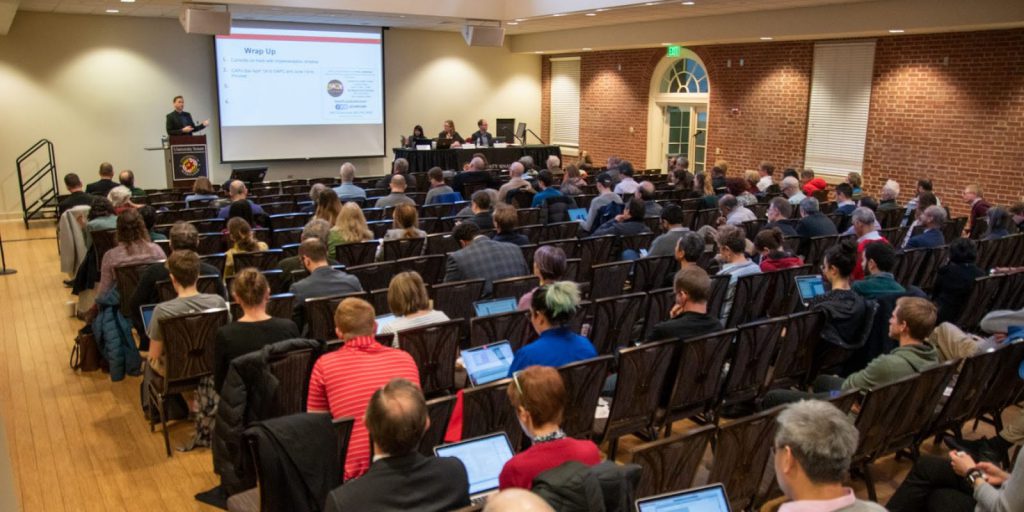 University Senate at Stamp Student Union. February 5, 2020.
the_post_thumbnail_caption(); ?>
This bill would not affect students employed by UMD.
The school would be allowed to perform any background checks "that assist the University in meeting its commitments to keep our campus safe for students, staff, faculty, and the public," according to the proposal.
M. R. Sauter, a professor at UMD's College of Information Studies, whose research focuses on security and data collection, is concerned that these mandatory background checks could disproportionately affect marginalized groups — such as people of color and low socio-economic groups.
"It'll catch bad actors, because it's relying on a structure that has a known bias," said Sauter. "It is this moralized judgement that is masquerading as objective."
The bill, submitted in March of last year, is up for a decision in both the Faculty and Staff Affairs committees on March 30. If it's approved by both committees and the senate office, it will be sent for a vote to the entire body.
You can read the full article here.