Our new PhD graduates are advancing the frontiers of information science.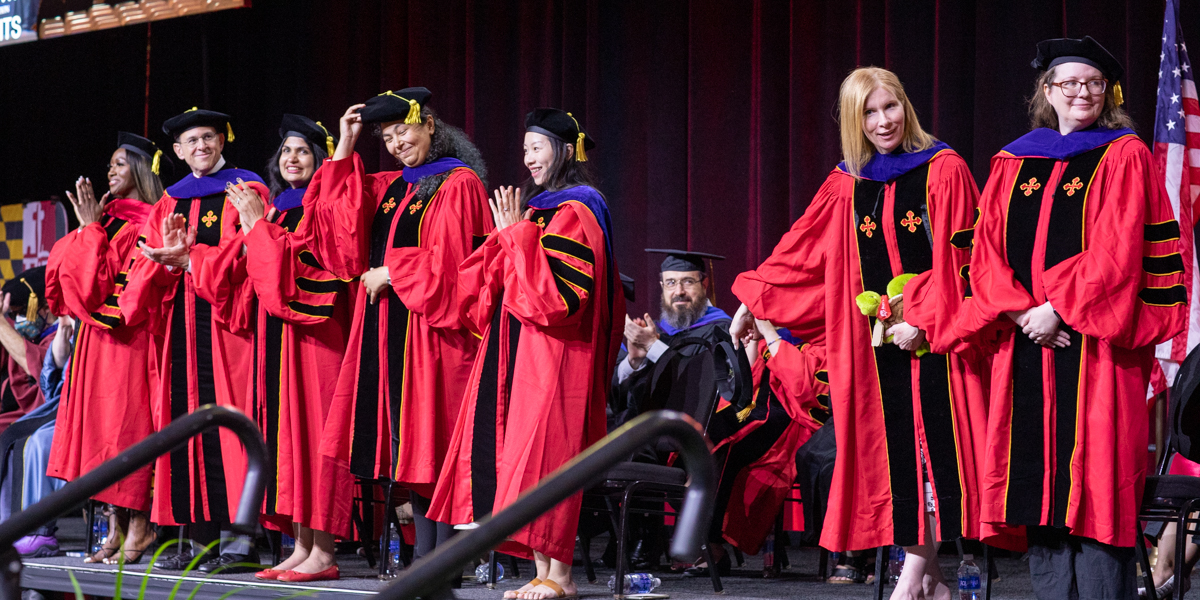 the_post_thumbnail_caption(); ?>
The University of Maryland College of Information Studies is proud to announce the most recent cohort of doctoral graduates, class of 2023! Their innovative dissertations and contributions to the information science field are truly commendable. Congratulations doctors!
Dr. Courtney Douglass
Dissertation: The Quest for i-Literacy: Identifying and Addressing Gaps in Information Literacy Education in Information Science Undergraduate Program (Link)
Dr. Kelly Hoffman
Dissertation: Library and Information Science Research and Neurodiversity: So much potential if we'd just apply ourselves
Dr. Xiaoyun Huang
Dissertation: Variations in Individuals Social Media Self-Presentation Across Time, Account, and Platform and How Audiences Perceive the Variations (Link)
Dr. Nihal Katirci
Dissertation: Exploring Embodied Mathematical Cognition Throught From Here to There (Link)
Dr. Eric Newburger
Dissertation: From Exploratory to Confirmatory: Towards Data Visualization as a Complete Analysis Tool (Link)
Dr. Ekta Shokeen
Dissertation: Understanding Learning and Sketching Experiences of Children Involved in Stem Design (Link)
Dr. Nekabari Sigalo
Dissertation: Using Social Media as a Data Source in Public Health Research