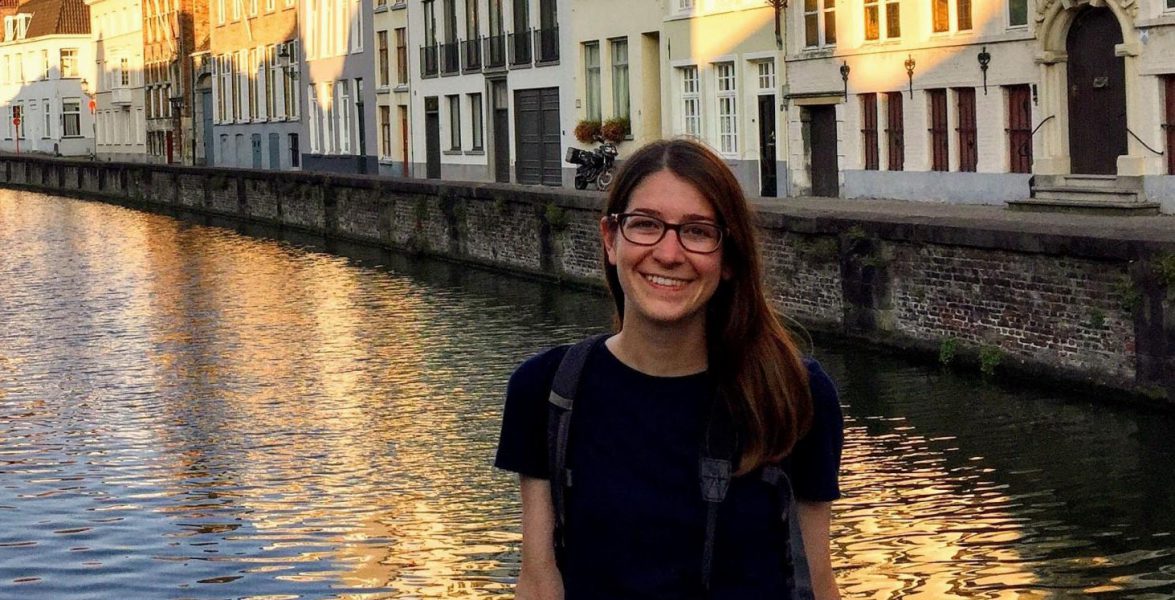 the_post_thumbnail_caption(); ?>
Jenny Hottle, after graduating with her Master of Science in Human-Computer Interaction (HCIM) degree in 2017, landed her dream job at the New York Times – combining her passions for UX design and journalism. Jenny traces her success back to her experiences as a UMD iSchool graduate student.
Jenny started as a Journalism undergrad at UMD, where she found herself gravitating toward design work, from laying out the print paper to designing a web graphic or visualizing data. Jenny realized that pursuing her HCIM at the iSchool could bring together all of her interests, and joined the program in 2015.
"Professors at the iSchool taught me not only the fundamentals of UX design, but also how to be an advocate for design," says Jenny. The individual and group projects helped her become a better researcher and critical thinker. Jenny uses the research methodologies that she learned at the iSchool every day when she meets with her team's users and stakeholders.
Today, as a product designer for the Times, Jenny designs internal tools for their journalists, primarily focusing on photo tools. This past year, she has been working with a newsroom team that is scanning the Times's archive of over six million photos dating back to 1896. She designed a tool that searches across handwritten, typed, and stamped metadata on the back of each image, allowing journalists to electronically search for and find find photos – giving them access to this historic treasure trove.
For current students, Jenny emphasizes the importance of networking. "Networking can be uncomfortable and awkward, but it's an important skill to develop. You never know who will be at a local meetup, workshop, or alumni event, and they just might help you land your next job."