Events
Dean's Lecture Series with Dr. Jon P. Gant
Event Start Date: Wednesday, December 15, 2021 - 12:30 pm
Event End Date: Wednesday, December 15, 2021 - 2:00 pm
Location: Virtual
---
How Can Universities Help Bridge the Digital Divide and Advance the Acceptance and Use of Information and Communication Technology With Community Stakeholders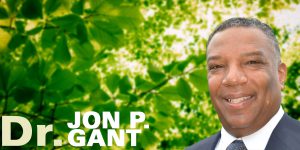 Speaker: Dr. Jon P. Gant, Professor, and Dean, North Carolina Central University, School of Library and Information Sciences
Abstract:
Advances in digital technologies offer great promise to improve outcomes for everyone. However, as the expectation for using information and communication technologies evolves into a near requirement in our everyday life, considerable digital divides persist. In response, various sectors are carrying out strategies to eliminate the emergent barriers that limit in dynamic ways the acceptance and use of the Internet, digital devices, and digital services. For example, internet service providers and high tech firms offer various programs, the Bipartisan Infrastructure Investment, and Jobs Act includes programs to advance digital equity, Governor Cooper of North Carolina established the first Office of Digital Equity in the US, and such non-profits like the National Digital Inclusion Alliance support local communities to build capacity and share resources for digital inclusion strategies. In this presentation, I examine the role of universities and colleges to help bridge the digital divide. With the array of computing resources and capabilities available on campus, universities impact their home community and beyond in many ways to advance the acceptance and use of digital tools and services. However, can we accelerate and expand this impact? Truth is, universities are not monolithic. University strategies are embedded in a complex array of institutional and administrative factors, including the tenure system, student performance assessment, fiscal constraints, that shape how the faculty, students, and staff may respond to address the digital divide. What are effective ways for a university to organize a complex system of courses, computer equipment, networks, and people to serve the digital equity needs in the communities in which they reside? In this talk, I will reflect on lessons learned leading university initiatives to bridge the digital divide from experiences ranging from faculty and leadership roles at an i-School at a land grant university to a regional comprehensive historically Black college and university with the only library and information science program in the country. The talk will provide strategies to compliment that ongoing work that the faculty, student, and staff are doing to help communities strengthen outcomes and improve the lives of everyone through the advancement of information and communication technologies.
Bio:
Dr. Jon Gant is a leader in higher education who helps to make information and digital technologies accessible for everyone. Jon has published numerous research studies on the disparities in broadband adoption, the future of work and information technology, and advances in digital government. Most recently, Jon's research and public engagement improves digital equity and inclusion in urban and rural communities worldwide particularly to support human development and achievement, democratic engagement, and the transformation of communities and community anchor institutions.
Jon currently serves as professor and dean of the School of Library and Information Sciences at North Carolina Central University. With the critical need for community anchor institutions including libraries to address the digital divide and barriers to information in our society, this 80-year-old school is the only accredited graduate program in the field offered by a historically Black college and university. Jon has helped to double its enrollment to over 330 graduate students. He received his M.S. and Ph.D. degrees from Carnegie Mellon University where he trained in public policy, information systems, and strategy. Jon earned his undergraduate degree from the University of Michigan. He has held faculty positions previously at the University of Illinois, Syracuse University, and Indiana University.