Directory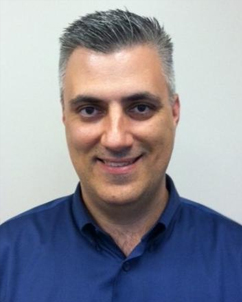 David Patrick
Adjunct Lecturer (Subject Matter Expert at DSA)
dep@umd.edu
Mr. David Patrick is an adjunct in the College of Information Studies (iSchool) at the University of Maryland. Mr. Patrick joined the iSchool in 2019. Mr. Patrick's specialty areas include application development with C#, web design with ASP.NET, database design, development, and administration with Microsoft SQL Server, and knowledge management application development using Microsoft SharePoint, OneDrive, and Office 365.
Mr. Patrick has been developing database applications for over 30 years. A Microsoft Certified Trainer since 2001, he has taught many classes on application development and database design from "Introduction to Visual Interdev" to "Advanced SharePoint Development". Mr. Patrick was awarded the prestigious Microsoft Most Valuable Professional award in 2009-2010 and again in 2018-2019. Mr. Patrick runs three professional user groups, MAD SharePoint, the Mid Atlantic Cybersecurity Experts Meetup, and the Baltimore Cloud Meetup.
Mr. Patrick does SharePoint training and web application development for DSA, Inc., a DoD contractor that does great work for the DoD and U.S. Army over at Aberdeen Proving Ground.
Associated Research Centers
Research & Focus Areas