During the talk, attendees received advice tailored to both students planning to become library and information science practitioners and current practitioners.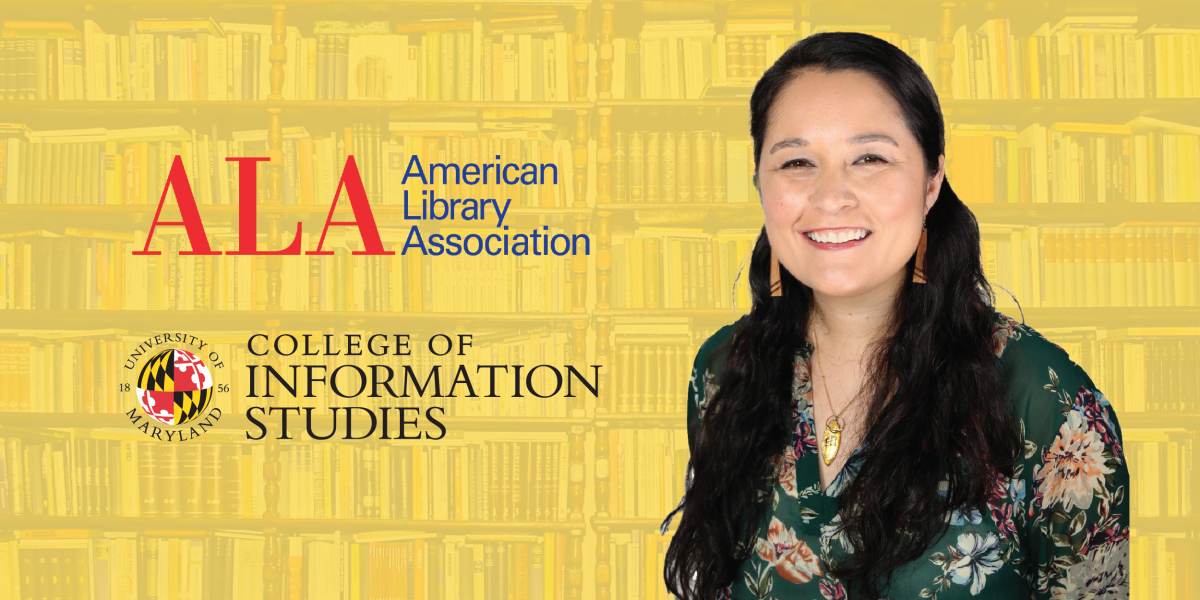 ALA president Lessa Kanani'opua Pelayo-Lozada
the_post_thumbnail_caption(); ?>
The American Library Association's Office of Intellectual Freedom (OIF) has tracked the highest number of book banning attempts—2,500 titles-–in its 20-year history. Bans are mostly coming from organized groups looking to silence LGBTQ and BIPOC stories. In an April 27 talk at the College of Information Studies, ALA president Lessa Kanani'opua Pelayo-Lozada offered advice for handling requests for banned books. She encouraged library workers to use OIF's confidential counseling, which helps libraries solidify policies, organize grassroots campaigns against censorship, and gather legal information.
Pelayo-Lozada also spoke about how to promote diversity within libraries and emphasized the importance of joining affiliate groups, even as an ally. "We don't always end up in libraries with communities that look like us, so we need to learn how to navigate that and how to welcome everyone who comes through our doors," she said.
Pelayo-Lozada began her career at the County of Los Angeles Public Library's Lomita Library as a page and has worked as a clerk, children's librarian, teen librarian, and adult services librarian. She is currently the adult services assistant manager at the Palos Verdes Library District in Southern California and the executive director of the Asian/Pacific American Librarians Association. Joining ALA as an MLIS student at UCLA, Lessa is a 14-year dedicated member committed to improving upon and celebrating the strength of ALA and the National Associations of Librarians of Color. She just completed a three-year term as an American Library Association Executive Board Member and two-year term as chair of the Steering Committee on Organizational Effectiveness (SCOE).
Watch a recording of the talk here: