The UMD iSchool Trace Research and Development Center is taking up the challenge of accessibility work during the pandemic.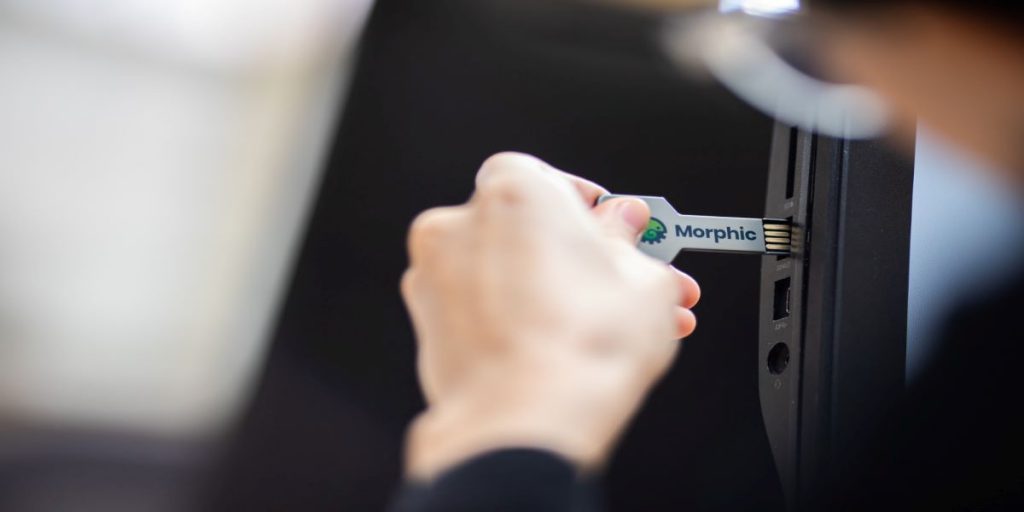 the_post_thumbnail_caption(); ?>
In the face of COVID-19 and the nearly overnight shift to mandatory online and virtual interactions, the topic of digital accessibility for people with disabilities has a greatly increased importance. Companies,organizations, government agencies, universities, and schools are addressing  accessibility of their websites, applications, and other digital interfaces with a heightened sense of urgency. The University of Maryland (UMD iSchool) Trace Research and Development Center is developing new technologies and conducting research that has the potential to ensure continuous improvement in accessibility, both for end users and for organizations who manage accessibility.
"When digital interfaces and content are inaccessible for people with disabilities, they lock people out from communication, socializing, commerce, education, and employment," says Dr. Jonathan Lazar, Professor in the iSchool, Trace Center Associate Director and core faculty member of UMD's Human-Computer Interaction Lab. "Our entire professional and social world is now based on telepresence, remote meetings, and computer-mediated communication. All of those must be accessible, otherwise, we are excluding people."
Lazar is collaborating with College Park, MD based Optimal Solutions on the development of an automated software tool for digital accessibility compliance testing called iAccessible. This software tool, currently available to organizations, has potential to improve the management of web accessibility within large organizations.
Automated accessibility testing tools that exist today are "generally not effective at determining exact compliance with exact guidelines on a specific webpage, because there are a lot of aspects of compliance that require human interpretation," according to Lazar,  such as determining effective alt text for an image or appropriate labels on a form field.
Lazar and Trace Center alumnus Dr. Jon Gunderson (currently of the University of Illinois), in their 2017 paper, pioneered a new approach to measuring accessibility using automated tools that determine the presence of accessibility features across hundreds of thousands of web pages, like alt text and labels, rather than if those features are being implemented properly. The purpose of iAccessible is to provide a functional, automated testing tool for companies and organizations to use that offers a high level view of the accessibility features present across their web pages so they can focus their attention on policy changes in specific departments and trend lines over time.
The Trace Center is also currently testing their new software, Morphic, that has significant potential to transform our concept of how accessibility features are discovered, modified, and used within the operating system. Morphic provides users with a way to automatically adjust a computer's settings and special features to the user's unique specifications, such as font sizes, color contrast, zooming, and screen reading. Dr. Gregg Vanderheiden, director of the Morphic project and Trace Center Director, says, "Morphic makes computers simpler for anyone who has trouble, or is unable to use a computer. Morphic also makes it easier to use any special accessibility features and assistive technologies a person may need."
Morphic Personal, which is being released this summer, will be a free and publicly available extension to either Windows or Mac computers. Morphic Community will go beyond Morphic Personal and provide both a simplifying and customized experience for each user.  It is especially optimized for use by those wanting to make computers easier for seniors who need to access computers for health, safety, communication and connection, but have great difficulty in using computers or are unable to use them at all without Morphic. This version is particularly timely with so many seniors isolated by COVID-19.
Additional research by the Trace Center has proven its relevance to the pandemic, including a study of how people with dementia can take part remotely in usability testing of interfaces, conducted by PhD student Rachel Wood and a team of three other PhD students, mentored by Jonathan Lazar and Dr. Amanda Lazar, assistant professor at the iSchool. People in high-risk populations, such as those who have dementia, may need to stay physically isolated during the pandemic, yet they still want to participate in the development and testing of technologies being designed specifically for them.
The team studied 10 individuals with dementia taking part in remote usability testing of software, leading to the creation of guidelines for planning, conducting, and evaluating remote usability testing sessions for people with dementia. Also, Dr. Hernisa Kacorri, assistant professor at the iSchool, is working with her students on studying the feasibility of wearable cameras for conveying in real time physical proximity information to assist blind individuals with social distancing.
"In many ways, I think that the COVID-19 outbreak has taught a lot of people about accessibility and the idea that everyone has different needs and different risk levels," says Lazar. "Everyone, not only people with disabilities, needs different methods of access at different moments in time, to have equal access to employment, education, commerce, and communication. Everyone needs the flexibility that accessibility provides. We've been saying it forever: accessibility benefits everyone."
Organizations can learn more about iAccessible at https://iaccessible.com/ and can follow the progress of the Morphic project at https://morphic.world/. The Trace Center, founded in 1971 by Dr. Gregg Vanderheiden, celebrates its 50th anniversary in Fall 2021. To learn more about the Trace Center team, mission, and other research projects, please visit: https://trace.umd.edu/.