A profile of MLIS and Ph.D. alumna Sheri Anita Massey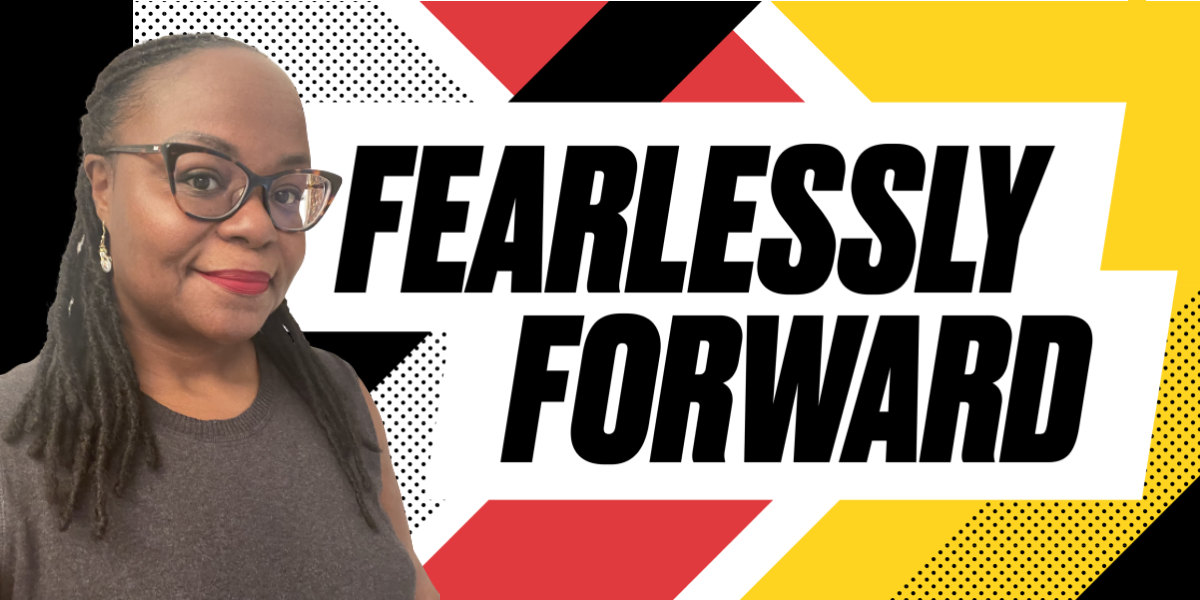 the_post_thumbnail_caption(); ?>
As a young adult growing up in Pittsburgh, Sheri Anita Massey found freedom in rave culture. Places thick with energy, where neon lights and swirls of smoke entwine with music, creating a kaleidoscope of colors and textures. Places where the lines between reality and dreamscape blur. That's where Massey came into her own. It might seem counterintuitive that she would go on to become a librarian who spends her leisure time hanging out with her identical twin sister Sunni and crocheting, but her journey has a winding path, and avidity for life that characterizes rave-goers carried her through it.
She earned her bachelor's degree in elementary education from the University of Pittsburgh in 1998, and her first teaching job was at Birney Elementary School in Washington, DC, in 1999. When she took her class to the school library and asked about the children's collection, the woman at the front desk said she didn't know what they had, and that there was no librarian she could speak to. "It was one of the few schools with a large collection, and they put a secretary who was waiting to retire in there," Massey recalls. "This is really unfair to these kids." She started to think more deeply about the role librarians play in schools.
According to Massey, most people don't understand how wide-ranging a librarian's duties are. "We are information specialists, teachers, leaders, program administrators."
Charting a New Course
She left public school teaching in 2000 and began working at the Washington Theological Union's library as a circulation assistant, even though she is not Catholic. Sister Yvette Beaulieu saw her talent and encouraged her to go back to school. She chose the College of Information Studies (INFO) for the collegiality and connectedness of its community. She was especially drawn to program coordinator Vicky Reinke's kindness. She developed lasting relationships while earning her master's degree in library and information science as well as her Ph.D.
While pursuing her Ph.D., she worked on the International Children's Digital Library (ICDL) project, a digital library created by the Human-Computer Interaction Lab's interdisciplinary, intergenerational design team that provides free access to an extensive collection of children's books in different languages. The goal of the project is to promote intercultural understanding and literacy by making high-quality literature available to children worldwide. She was part of a team that conducted a four-country longitudinal study exploring the roles of libraries, technology, and other cultures in the lives of children around the world. Over the course of four years, she traveled to New Zealand, Germany, and Honduras, conducting research on the ICDL. She also went to Mongolia to teach teachers how to use the ICDL.
Shortly after graduating, Massey worked at INFO as an assistant program director, where she coordinated and supervised the school library program. When she was diagnosed with breast cancer, she left the role, realizing she wanted to be in a K-12 setting. "It makes you think about what you want to be when you grow up when you get that kind of news," she says.
She now works at Cabin John Middle School, and her days are full. "The job is busy, and there are never two days that are exactly the same." Before classes begin, students shuffle into the library to hang out with friends, finish homework, work in the makerspace, check out a book, or ask for research help. After school, Massey participates in leadership team meetings, clubs, or prepares her students for Book Wars, a trivia game. Students read 10-15 books over the first semester of the school year for Book Wars. "They memorize them. They talk about them. They interact with these novels," Massey says. In March, the Book Wars team competes with other middle schools in the county in a trivia game about those books. They won team spirit and best costume this year.
Wearing Multiple Hats
According to Massey, most people don't understand how wide-ranging a librarian's duties are. "We are information specialists, teachers, leaders, program administrators," she says. "Our goal is to integrate information literacy skills throughout K-12 content areas. It's a constant effort to build relationships between staff and students." Having been an elementary school teacher, she understands the curriculum and class management techniques and so is able to better support teachers because she knows the challenges they face. She spends a lot of time working directly with them. She recently did a presentation on ChapGPT and its role in education. She believes artificial intelligence has the potential to drastically change teaching and learning.
Massey is an integral part of her school community and prides herself on being a resource for teachers and students. Massey was named School Librarian of the Year (SLOY) by the Maryland Association of School Librarians (MASL) in 2023 and credits INFO for making her the professional she is. "The College of Information Studies has been the cornerstone of my journey as a school librarian, equipping me with the tools to ignite curiosity, foster critical thinking, and empower students to become lifelong learners."