Shen-Bayh was featured in Political Science Now after being recognized for her insights about the role of courts in African politics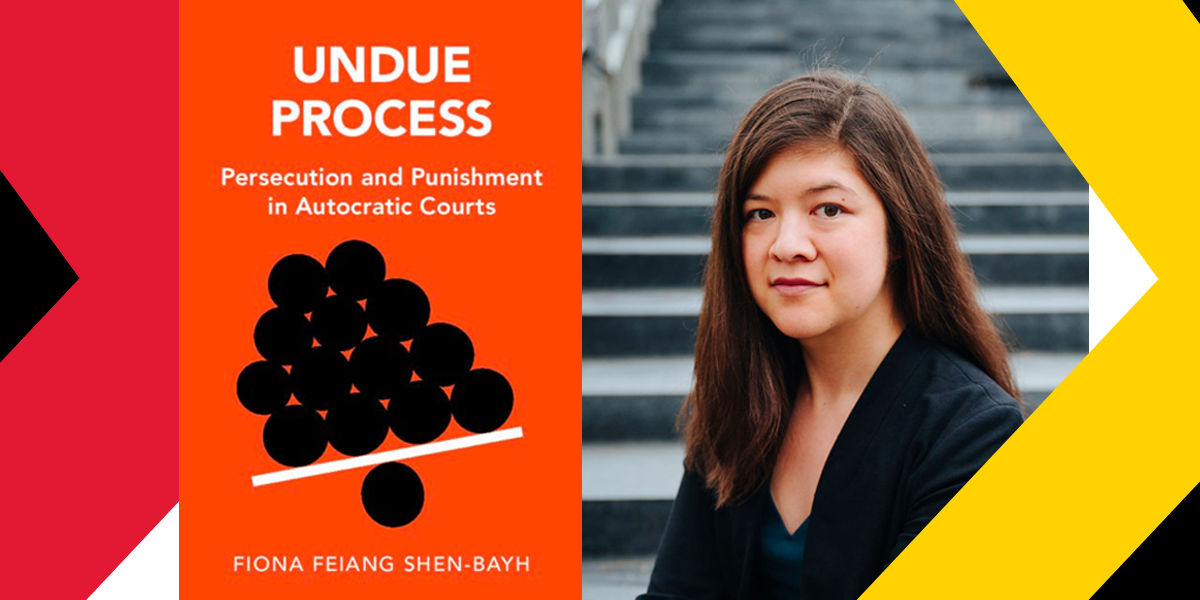 the_post_thumbnail_caption(); ?>
Fiona Shen-Bayh, an incoming Assistant Professor of Government & Politics with a joint appointment at the College of Information Studies, was named a recipient of this year's APSA-IPSA Theodore J. Lowi First Book Award for her book, "Undue Process: Persecution and Punishment in Autocratic Courts."
The annual award recognizes the author of a first book in any field of political science that exemplifies broad ambition, high originality and intellectual daring. In her book, Shen-Bayh examines autocratic courts in sub-Saharan Africa during the post-independence era and argues that judicial processes can be used to legitimize dictatorship and dissuade dissent when power is contested. 
One of Shen-Bayh's key findings is that putting opponents on trial is a demonstration of the  regime's power and the ineffectiveness of opposition. Opponents always lose their case and sometimes even their lives, Shen-Bayh found. 
"Shen-Bayh brings a wealth of original qualitative and quantitative data from archival sources to bear on her question and provides illuminating case studies," the award committee said. "Her work constitutes a major contribution to our understanding of the role of courts in African politics, authoritarian regimes, and political control."
Shen-Bayh's book has also received the Giovanni Sartori Book Award and the Juan Linz Best Book Prize in the Comparative Study of Democracy & Autocracy. Her other research has been published in the American Political Science Review, The Journal of Politics, World Politics, Cambridge University Press and Oxford University Press.
Shen-Bayh's work focuses on the politics of authoritarian regimes and the legal and judicial instruments of power. As a co-founder and co-director of the Digital Inclusion and Governance Lab, she uses data to analyze the political economy and global development in the Global South.
After receiving a bachelor's degree in economics from Vassar College, Shen-Bayh earned her doctorate in political science from the University of California Berkeley. She was previously an Assistant Professor of Government at William & Mary, a Weiser Center for Emerging Democracies postdoctoral fellow at the University of Michigan and is currently a research affiliate of the Centre on Law and Social Transformations at the University of Bergen.
Read the full article here. Written by Political Science Now and published on July 31, 2023.