INFO and BSOS are working on a toolkit to help determine the pain points Baltimoreans experience on their commutes.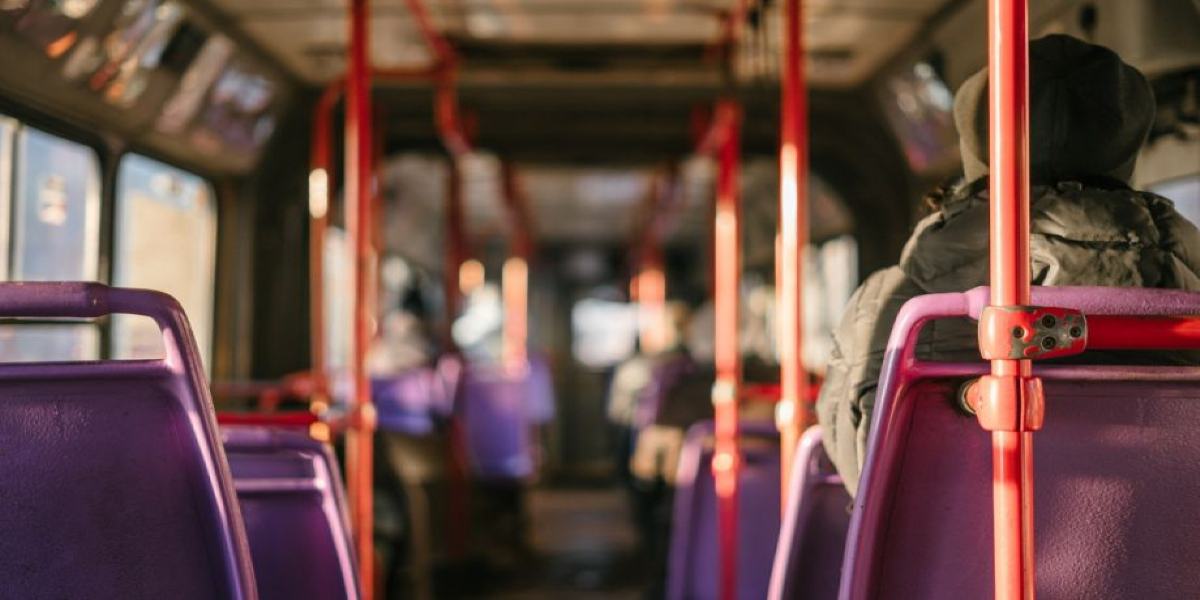 Photo by Ant Rozetsky / Unsplash
the_post_thumbnail_caption(); ?>
Frequent public transit riders will be familiar with these scenarios—the bus is broken down, the driver is rude, other passengers are loud and disruptive. For some, taking the bus can be a source of anxiety. They wonder if they'll make it to work on time or be stuck waiting for hours for a transfer. Most of these riders are low-income. They endure complex, transfer-filled commutes, while their wealthier counterparts take single trips. 
In Baltimore, approximately 15% of public transit riders live in poverty, making an average salary of $20,000 (33% less than non-public transit commuters). Relying on public transit can limit education and job opportunities and access to health care. Commuting time is the biggest factor in the odds of escaping poverty, and the most disadvantaged neighborhoods have the highest percentage of public transit riders who have to travel over 45 minutes to get to work. 
The University of Maryland College of Information Studies (INFO) and the College of Behavioral and Social Sciences (BSOS), as well Morgan University and the University of Syracuse, are working on the BALTO toolkit (Be An Advocate for Public Transportation) to help determine the pain points Baltimoreans experience on their commutes as part of a $2.5 million award from National Science Foundation Smart and Connected Communities program (S&CC). "We are developing this toolkit so transit advocacy groups have actionable data to show how bad public transit actually is, especially for certain neighborhoods," says Vanessa Frías-Martínez, INFO associate professor and principal investigator (PI) on the project.  
The work is being done in collaboration with public housing residents from the Housing Authority of Baltimore City (HABC) and together with two local transit advocacy groups CMTA and BTEC, and the departments of transportation at Baltimore (BCDOT) and the state of Maryland (MDOT MTA). The metrics currently used by DOTs to assess public transit quality and performance are insufficient in understanding the challenges faced by low-income residents. Bus-centric measures only track on-time performance for specific routes and fail to identify performance issues during trips that require transfers. Passenger surveys carried out on individual routes also lack representation for those with complex trips.
The BALTO toolkit will remedy this issue by collecting door-to-door experiences rather than traditional per-route metrics. BALTOApp is a smartphone app that enables residents to record their entire public transit journey, including the first and last mile traveled to access the transit. These recordings are taken at a high resolution and include GPS data and quality of service surveys. This approach allows for a better understanding of the complexities faced by transit users taking multi-modal and multi-legged trips.
BALTODash is a dashboard that aggregates statistics and visualizations based on data collected from the app. Stakeholders, including residents, advocacy groups, and decision makers from DOTs will use the dashboard to facilitate neighborhood focus groups that will discuss potential solutions to transit challenges. 
Creating the BALTO app was a lengthy process that involved meetings with 10 focus groups with a total of 45 participants from three public housing locations in Baltimore, in collaboration with HABC and led by co-PI INFO Associate Professor Jessica Vitak. In general, participants were less concerned about their data being gathered as long as they believed it was necessary for the app to operate. However, participants preferred to have only the minimum amount of data collected, and they wanted the ability to control the data that was collected. To incorporate their feedback, researchers designed a stop button that allows residents to temporarily stop GPS data collection during sensitive parts of their trip. They also included a cancel button that allows residents to permanently stop and delete the GPS data collected for a given trip. 
A pilot of the app will be launched this summer, and focus groups to discuss solutions to transit challenges will be held with transit advocacy groups and DOTs next spring. Among other things, the pilot will help determine the best approach for the quality of service surveys. Led by co-PI Chris Antoun, assistant research professor at INFO and the Joint Program in Survey Methodology (JPSM), researchers will decide if asking about a rider's experience during their trip while their memory is fresh is better than pushing the survey at the end of the trip when it might be safer to take out their phone, and they're not carrying bags or managing children.  
Frías-Martínez is confident that the data collected will shed light on the challenges Baltimoreans face and will have an impact. "If you have data that backs up your message, it's going to make it stronger," she says.