Dr. Paul Jaeger describes how 30 years after its passing, the American with Disabilities Act (ADA) has opened many doors for students and faculty with disabilities at UMD.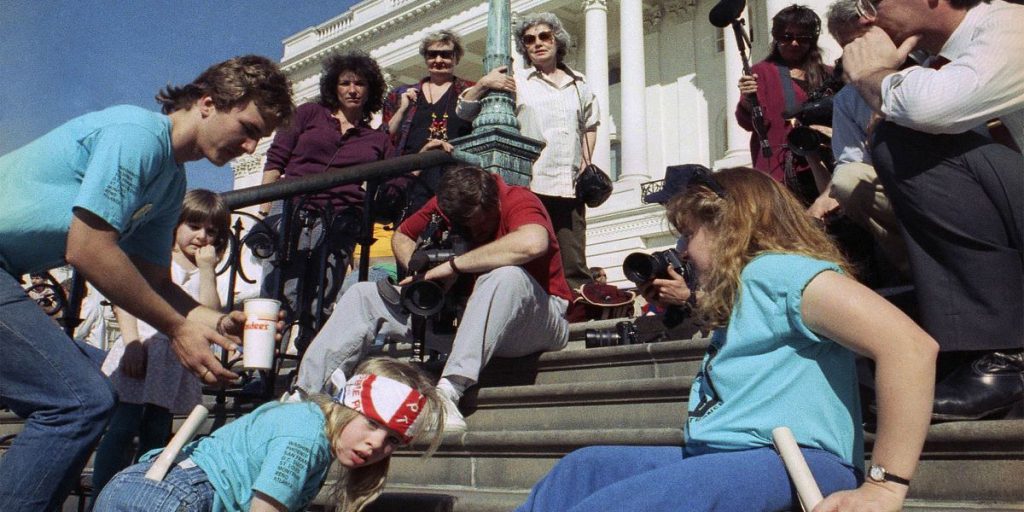 the_post_thumbnail_caption(); ?>
In the Maryland Today article, "Pushing for Access" by Chris Carroll, Carroll interviews Professor at the University of Maryland College of Information Studies (UMD iSchool) Paul Jaeger about the effects that the Americans with Disabilities Act (ADA) has had on the university. Dr. Jaeger is co-chair of the President's Commission on Disability Issues and is visually impaired.
The ADA passed 30 years ago this month and was intended to provide social equality for disabled people. Dr. Jaeger explains that without the ADA, UMD would be missing signs for accessible entrances, ramps, and automatic doors.
The ADA brought awareness to the rights of disabled people and required institutions to provide accessibility for them. Dr. Jaeger explains how the UMD iSchool's TRACE Center, "has been at the forefront of accessibility design for about half a century in computer operating systems, mobile devices and even the terminals you use for ticketing at train stations."