This month, UMD recognizes the impact of Jewish Americans at the University and beyond. Here the iSchool compiles a list of resources, events, and exhibits to celebrate Jewish history and culture.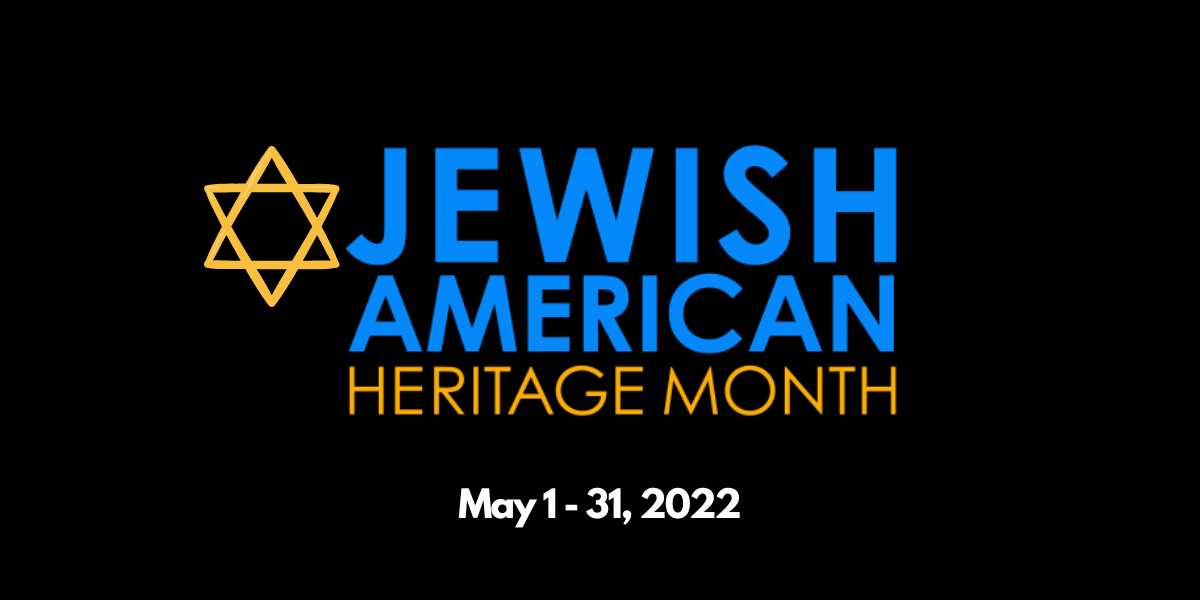 the_post_thumbnail_caption(); ?>
The Orthodox Jewish community at UMD is one of the largest collegiate communities in the nation with nearly 20% of its undergraduate population identifying as Jewish. Over the years, practicing Jews have made their impact on the university at large, such as new residence accommodations made for Shabbat, and coursework extensions made for holiday observance. 
Undergraduate students at the College of Information Studies with a particular focus on history and archival studies are able to enroll in courses focused on Jewish Studies as part of their InfoSci curriculum. In these courses, students can study such issues as the relationship of Jews and non-Jews, the changing nature of Jewish identity, how Jews have functioned as a minority group in diverse cultures in the Middle East, Europe, and the Americas, and how Jews have transformed Jewish culture in response to the challenges posed by the societies in which they have lived. 
Across campus, there are various organizations for Jewish students and other community members to engage with, including:
Hillel sponsors a diverse and exciting array of activities throughout the school year, including social, cultural, religious and educational programs.
This program helps Orthodox students navigate the college environment, and balance their Jewish commitments with their desire to engage the secular world. 
The JSU at the University of Maryland strives to create a space for Jews of all backgrounds and all those interested in Jewish culture to come together to celebrate Jewish identity through social events and educational programs.
This month, there will be in-person and virtual events happening across UMD that celebrate and recognize Jewish history and culture, including:
5/3: Divided We Fall: Fighting White Nationalism Requires Confronting Antisemitism, Anti-Black Racism and Anti-Immigrant Bias
Panelists will dig into the ways that antisemitism and anti-Jewish bias have and continue to intersect with racism and other oppressions to divide marginalized communities and maintain the status quo
5/3: IDF Veterans Panel (in-person)
Hear first-hand what it means to have serves in the IDF and sacrificed for the state of Israel. Our very own UMD classmates are here to share their stories of commitment, challenge, and inspiration as we connect to Yom Hazikaron like never before. 
5/7-10: National Hillel Basketball Tournament (in-person)
NHBT is a four-day weekend convention and basketball tournament held annually at the University of Maryland to bring Jews from all backgrounds together, foster unity, and inspire attendees to live active Jewish lives.
5/8 : Avirah's End-of-Year Showcase performance (in-person)
Avirah at UMD, a student group that performs and teaches on campus, in the Maryland area, and at Israeli Dance Festivals across the east coast, will be performing a showcase at the Stamp Student Union. Avirah's repertoire includes traditional Israeli folkdance and original choreographies in a variety of styles. Our goal is to promote a positive environment where dancers strive for performance excellence.  
5/9: Speaking Across Conflict (in-person)
This workshop will teach ways to engage in productive communication on charged issues, achieving collaborative and mutually receptive communication across differences. 
More on Jewish American Heritage Month
On April 20, 2006, President George W. Bush proclaimed that May would be Jewish American Heritage Month, but many memory and research institutions had already been built to recognize and preserve the more than 350-year history of Jewish contributions to American culture. 
One of these institutions is the Weitzman National Museum of American Jewish History (NMAJH), the only museum in the nation dedicated exclusively to exploring and interpreting the American Jewish experience. The NMAJH will be reopening its physical space located in Philadelphia, Pennsylvania this month after a two year pause due to the pandemic, but will continue to provide virtual tours of their core exhibits which you can explore below: 
Foundations of Freedom depicts how a tiny number of Jews living in the American colonies sought, defended, and tested freedom—in political affairs, in relations with Christian neighbors, and in their own understanding of what it meant to be Jewish. It explores issues like establishing new communities, intermarriage, preserving faith, and maintaining Judaism in the absence of formal institutions or leaders
Dreams of Freedom chronicles how millions of Jewish immigrants came to the United States around the turn of the 20th century, drawn by the hope for better lives for themselves and their children—sustained by economic opportunity and political and religious freedom. This exhibit continues with American life after Congress legislated the end of free and open immigration in 1924 through the lenses of the performing arts, political activism, and religious expression. It concludes with World War II.
Choices and Challenges of Freedom begins in the immediate postwar period with stories of migration from war-torn Europe. It follows more than a third of American Jews who, between 1945 and 1965, found new homes in suburban and Sun Belt communities. Artifacts and films illustrate what the creation of the State of Israel meant to American Jews, the impact of the Cold War on Jewish identity, and the fight for civil rights, women's rights, and the movement to free Soviet Jews. The experience finishes with Jewish life in the early 21st century.
Through the lives of real people—some well known, others less so—the Ed Snider Only in America® Gallery/Hall of Fame weaves compelling stories from the past and present with the larger themes of the Museum's core exhibition. The extraordinary individuals featured in Only in America® illustrate that a hallmark of the American Jewish experience has been an unparalleled opportunity to aspire, achieve, and possibly change the world. Only in America® is an innovative combination of multimedia, original artifacts, and interactive experiences.
The Jewish American Heritage Month website also presents a sample of the digital and physical holdings related to Jewish American heritage available from the Library of Congress (LOC), National Archives and Records Administration, National Endowment for the Humanities, National Gallery of Art, National Park Service and United States Holocaust Memorial Museum, and other participating agencies. Some of these organizations also support the American-Israeli Cooperative Enterprise (AICE) by providing access to their collections published on the AICE's virtual Jewish Library – the most comprehensive online encyclopedia of Jewish history, politics and culture.
Additionally, the Jewish Museum of Maryland is a space for all people to connect with Jewish life, history, culture, and art in Maryland. Patrons can interact with the museum's exhibits, collections, events, archives, library, and historic synagogues in person at our Downtown Baltimore campus or online.
The College of Information Studies has a long and rich tradition of archival science and practice. It offers great experiential learning opportunities and access to its world renowned research labs and centers to students who are interested in working with historic and archival data to collect, preserve, and serve information that can help build a brighter future by understanding the past better. 
To learn more, visit ischool.umd.edu.