Sara Brumfield and Ben Brumfield talk about AI's impact on archives at the recent INFO event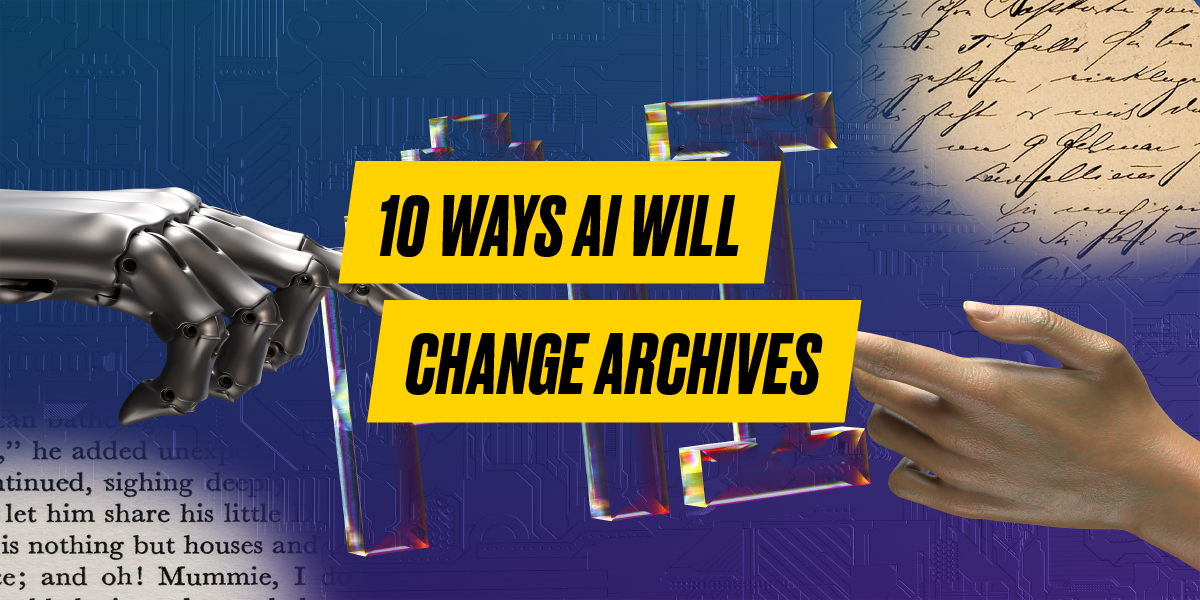 the_post_thumbnail_caption(); ?>
Founders of FromThePage, a crowdsourcing and collaboration platform for transcription and metadata enhancement, gave a presentation Sept. 20 about AI's impact on archives as part of the Center for Archival Futures (CAFe) series. 
The duo, Ben Brumfield and Sara Brumfield, explained 10 ways AI will change archives, mentioning points such as improved accessibility, transcribing audiovisual materials and creating text from writing. After their presentation, they answered audience questions. 
"I don't think that our professional future doesn't involve AI," Sara Brumfield said. "We all have a responsibility to learn and to think about how it works."
To explain the accessibility benefits of AI, Ben Brumfield compared the original version of an old English text with a paraphrased version by ChatGPT. He explained that the AI paraphrased version can more easily be used with a screen reader, making it easier for people to access.
Another advantage of AI is the limited time it takes to complete tasks, the pair said. AI can transcribe materials in a fraction of the time it takes transcribers while still having an error rate close to human error rate, they explained. 
"This is going to be kind of a game changer," Sara Brumfield said.
In the past decade, FromThePage has been used by libraries, archives and museums to transcribe material ranging from Arabic scientific manuscripts to Aztec codices. Nearly two decades after its creation, FromThePage has been used by prominent institutions around the world and has transcribed more than 1,000,000 pages. 
Watch the full presentation below.