iSchool PhD student Anna Lenhart & EViD Lab host citizen panel on what values should impact legislation on content moderation of social media sites.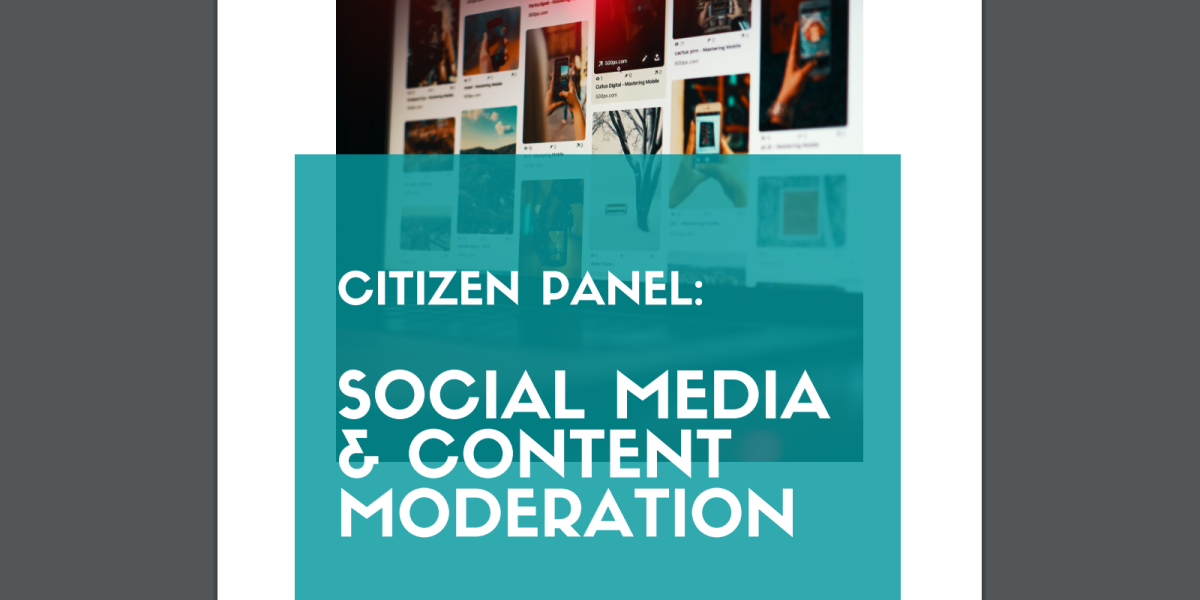 the_post_thumbnail_caption(); ?>
On August 14th, 2021 the Ethics and Values in Design (EViD) Lab hosted a day long virtual citizen panel, which convened nine people from across the country. Together, the panelists answered the charge: What are the values, in order of priority, that should be reflected in federal legislation overseeing content moderation on Social Media sites? What action (if any) should federal legislators take?
Participants, who were not experts in technology policy, began the event by playing a game where they debated, and made decisions about platform governance, titled Content Moderation by Design (CMbD). The game was designed so that players come to understand how current regulation impacts platform governance, and they build empathy for social media trust and safety teams and content moderators.
After the game, participants spoke with experts and discussed their response to the charge. A core value the participants believe should be reflected in regulation is human autonomy over data and content. The most popular recommended actions include comprehensive legislation that provides internet users with data rights and improving the process for public-facing oversight of platforms.
Citizen panels are a form of partic­ipatory planning used to engage lay citizens in science and technology policy discourse. The participants offer a broad range of life experiences and are often less subject to interest group politics. We hope this report contributes to the ongoing federal discourse surrounding social media regulation.
Panel facilitators included Anna Lenhart, PhD student at the iSchool, Dr. Sarah Gilbert, Postdoctoral Associate at the iSchool, and Ari Perez Montes, a Ronald E. McNair Fellow and current graduate student in the UMD Department of Communication. Dr. Katie Shilton, Associate Professor at the iSchool and leader of the EViD Lab, served as the panel's advisor.