Writer Alexandra Khoo chats with iSchool Professor Niklas Elmqvist about the origins of his popular data visualization blog, VisUMD.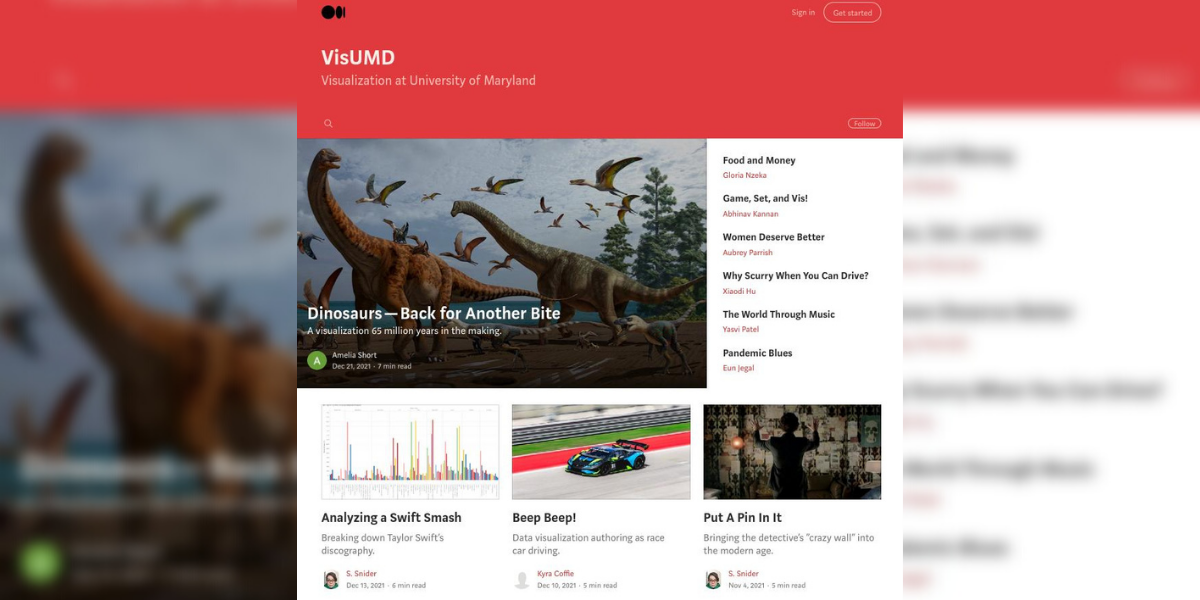 VisUMD publication on Medium.com (Image courtesy of Nightingale)
the_post_thumbnail_caption(); ?>
Writer Alexandra Khoo hosts a discussion with Dr. Niklas Elmqvist, Professor at the UMD College of Information Studies, where they dive into Elmqvist's involvement with the College's three data visualization courses and the origins of his Medium blog, "VisUMD." The blog allows students to explore complex research topics while learning how to hone their communications skills to appeal to broader audiences, and spark new connections with the research authors themselves.
"I felt the idea of getting graduate students to explain a paper to a popular audience was ingenious. If you want to explain your research to a person outside the field, like someone's parent or grandparent, you need to know the material well enough to explain it in simple terms," Elmqvist said.
During the interview, Elmqvist talks about the blog's origin story, the research paper selection process, and how he's become "an editor-in-chief of this little publication for the course." Students who took Elmqvist's data visualization courses also provided their perspective on the experience. The VisUMD blog has received a great deal of praise from other researchers and academics for its ability to successfully engage students in research in a more meaningful way. It was even cited in the IEEE Visualization 2021 conference's capstone address. 

Read the full interview here, published on March 3, 2022 by the Nightingale.