At the start of her professional career, Dr. Jean Donham taught at a middle school in the small town of Ames, Iowa.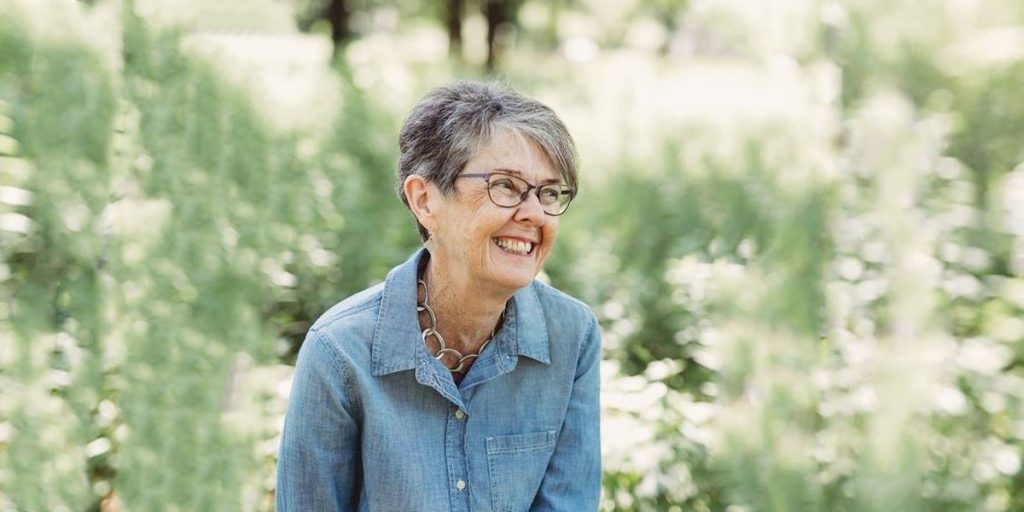 the_post_thumbnail_caption(); ?>
At the start of her professional career, Dr. Jean Donham taught at a middle school in the small town of Ames, Iowa. There, she was inspired by the school's librarian, a visionary who was always eager to collaborate with teachers and administrators to expose students to the power of libraries and information studies. Jean wished to follow in those footsteps and create her own vision of what libraries could become for educators and students, so she moved to Washington, D.C. with her husband in 1971 to pursue a Master of Library Science (MLS) degree at the University of Maryland's School of Library and Information Services, which is now known as the College of Information Studies (UMD iSchool.)
While completing her MLS degree, Jean built an integral foundation that helped guide her throughout her professional career. Working closely with Dr. James Liesener, a professor at the School of Library and Information Services, and many other faculty members from the college, she learned the importance of professional leadership, the necessity to engage in professional associations, the ability to embrace change, and the value of research to inform decision-making. Being in such close proximity to D.C. 's libraries also offered a rich environment to engage with the work that was going on there in conjunction with her Master's courses.
"I love to learn, and the program stimulated lots of questions and reflections about the place of libraries in society, and the importance of libraries as cultural and informational resources," Jean said on her time at UMD. "Every faculty member I had at Maryland added to my overarching view of the library as a learning center and the realization that librarians can inform important relationships with learners that enhance their learning quests."
After graduating from UMD with her MLS degree in 1972, she returned to Iowa as an elementary school librarian in the Iowa City Community School District. She later became its district coordinator where her extraordinary leadership earned the district the American Association of School Librarians (AASL) School Library Program of the Year Award. Jean remained in Iowa to earn her Ph.D. from the University of Iowa which eventually led to her becoming a tenured faculty member at the university's School of Library and Information Science. In 2000, as the information universe began to swiftly evolve, she was invited to join Cornell College as its library's director, having the opportunity to reinvent how the college's libraries embraced the fast-paced changes developing in the information science field.
Jean felt compelled to return to teaching, leaving her role at Cornell to venture to the University of Northern Iowa where she remained as a faculty member at the university's School Library Studies graduate program until her retirement. She cherished her time mentoring the next generation of librarians and continues to keep in contact with her former students learning about their professional work and challenges faced in the field.
Along with her extensive teaching experience, Jean has authored numerous professional articles and books, presented at conferences around the globe, and was the first recipient of the Iowa Association of School Librarians' Media Professional of the Year Award. She is thrilled to see the 4th edition of her groundbreaking book come out, Enhancing Teaching and Learning: A Leadership Guide for School Librarians, published by ALA Editions.
Jean spent a year abroad in Sweden where she made invaluable relationships with librarians from all over the country in schools, universities, public libraries, and in a library school that further enriched her vision for what libraries ought to mean to society.
"I feel confident that while the profession has changed dramatically from the time I was a student, that the quality of education Maryland students receive at the iSchool is outstanding," Jean said. She hopes that people, especially students, become more confident in seeking help from librarians, "whether for recreation or information to inform decisions, generate new insights, or solve problems."
Throughout the year, Jean and her husband enjoy visiting their 330-acre farm in Iowa where they have been working on a large prairie restoration project. They find gratification in the rewards of their labor which include "fields of big bluestem grass, Indian grass, coneflowers, compass plants and all the other prairie plants that greeted folks during the westward expansion."