Directory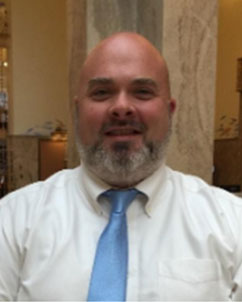 Ryan O'Grady
Lecturer; Faculty Co-Director, Master of Library and Information Science (MLIS)
rogrady1@umd.edu
Ryan joined the UMD iSchool as a lecturer in August 2020 as an expert in leveraging libraries to support individuals' entrepreneurial and career goals, playing a significant role locally and nationally in deepening the library's role in workforce development.
He is currently the LATI Coordinator through the Maryland State Library and formerly the Deputy Director of the Enoch Pratt Free Central Library in Baltimore, where a central focus of his was providing workforce resources to the community. Ryan provides training to librarians across Maryland and the U.S. to facilitate library-based professional development, works with the American Library Association on its Media Literacy Education in Libraries for Adult Audiences project, and served on a regional project for the national Urban Library Council seeking to elevate libraries as transformative institutions in workforce development.
Ryan received an M.S. from Towson University and a MLIS from the University of Maryland.
Associated Research Centers
Research & Focus Areas