Directory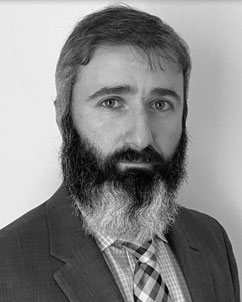 Michael Prakhye
Adjunct Lecturer (Cybersecurity for Executives Advisory Committee Member, University of South Florida Muma College of Business; Chief Information Security Officer, Adventist Health Care)
mprakhye@umd.edu
College of Information Studies
https://www.linkedin.com/in/michaelprakhye
I serve as a Chief Information Security Officer and Director of Information Security at Adventist HealthCare.
I hold Master's in Cyber Security and Master's in Business Administration from the University of Maryland, as well as an Executive Healthcare Leadership certificates from Cornell University. I have over 18 years of experience in risk management, compliance, strategy and consulting within Healthcare and the Department of Defense. I hold industry certifications including Project Management Professional, Certified CISO, ITIL, CISSP, and other Microsoft infrastructure certifications. I am a member of the Association for Executives in Healthcare Information Security and serve on multiple committees including joint Cyber Security Work Group, Certification Exploration and Cybersecurity for Executives Advisory Committee at the University of Florida.
In my current position, I am responsible for establishing and maintaining the enterprise vision, defining strategy, and program to ensure information assets and technologies are adequately protected.