Directory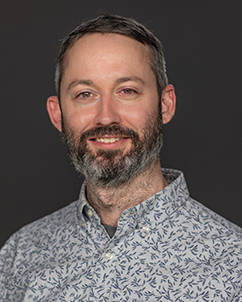 Craig Taylor
Communications Manager
ctaylo15@umd.edu
301-405-2051
AV Williams 4135
Craig first came to the INFO College in 2012 as the Assistant Contracts and Grants Coordinator, with a background in small business administration and strong computer skills. He learned about applying for federal grants, post-award administration, and best practices in finance at a state university.
In 2015, he decided to use his videography skills to create a few promotional videos for the College. That, coupled with the fact that he was consulting with the Communications team on a regular basis regarding graphic design, led him to create a new position for himself that would allow him to exercise both sides of his brain: Financial Coordinator & Communications Specialist.
He worked in this position for a few years and eventually decided that he no longer wanted to pursue grants administration. In his next position, Graphic Design & Media Coordinator, Craig utilized his creative skills as a graphic designer, photographer, videographer, writer, and audio engineer.
He now manages the Communications team and projects related to development, student recruitment, executive communications, and event promotions. He is also the College's principal photographer for headshots, events, and marketing images.