Directory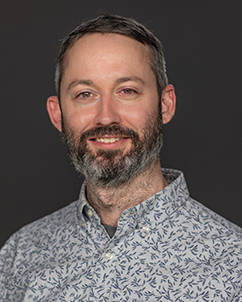 Craig Taylor
Communications Manager
ctaylo15@umd.edu
301-405-2051
Hornbake Library 0215B
Craig first came to the iSchool in 2012 as the Assistant Contracts and Grants Coordinator, with a background in small business administration and strong computer skills. He learned about applying for federal grants, post-award administration, and best practices in finance at a state university.
In 2015, he decided to use his videography skills to create a few promotional videos for the iSchool. That, coupled with the fact that he was consulting with the Communications team on a regular basis regarding graphic design, led him to create a new position for himself that would allow him to exercise both sides of his brain: Financial Coordinator & Communications Specialist.
He worked in this position for a few years and eventually decided that he no longer wanted to pursue grants administration. His current position, Graphic Design & Media Coordinator, utilizes his creative skills as a graphic designer, photographer, videographer, writer, and audio engineer.