A list of papers, projects, and other achievements of women in the INFO community.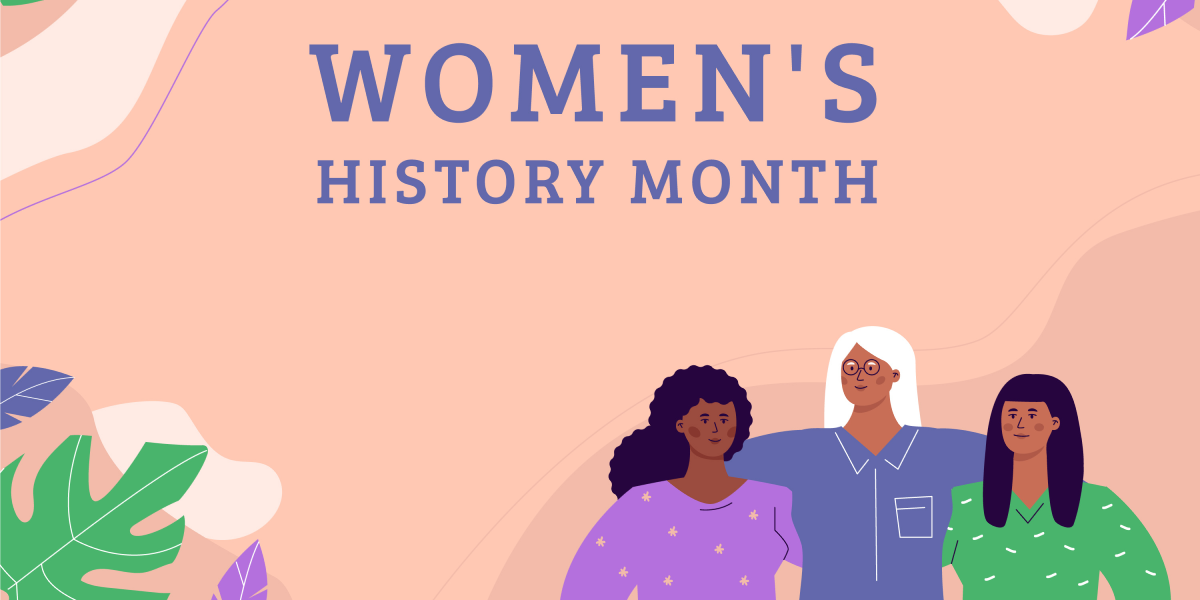 the_post_thumbnail_caption(); ?>
The College of Information Studies faculty and staff are making women's history today through our research, recognition, and individual achievements. Below is a list of papers and projects featuring women.
Papers
A method to the madness: Applying an intersectional analysis of structural oppression and power in HCI and design (2022) link
Associate Professor Sheena Erete + co-authors Yolanda A Rankin, Jakita O Thomas
With increased focus on historically excluded populations, there have been recent calls for HCI research methods to more adequately acknowledge and address the historical context of racism, sexism, gendered racism, epistemic violence, classism, etc. In this paper, researchers utilize Black feminist epistemologies to serve as critical frameworks for understanding the historical context that reveals the interconnected systems of power that mutually influence one another to create unequal outcomes or social inequalities for different populations.
Applying a transformative justice approach to encourage the participation of Black and Latina Girls in computing (2021) link
Associate Professor Sheena Erete + co-authors Karla Thomas, Denise Nacu, Jessa Dickinson, Naomi Thompson, Nichole Pinkard
In this article, researchers argue that to address and repair the harm created by institutions, policies, and practices that have systematically excluded Black and Latina girls from computer science, an intersectional, transformative justice approach must be taken.
Living with uncertainty and stigma: self-experimentation and support-seeking around polycystic ovary syndrome (2021) link
Associate Professor Eun Kyoung Choe + co-authors Shaan Chopra, Rachael Zehrung, Tamil Arasu Shanmugam
This work aims to understand people's lived experiences and challenges with Polycystic Ovary Syndrome (PCOS), a condition that causes hormonal imbalance and infertility in women and people with female reproductive organs. People with PCOS may struggle to obtain a diagnosis or seek support due to stigma surrounding menstruation, infertility, and chronic health conditions, and yet, they are marginalized by mainstream period tracking apps that are often designed for "healthy" individuals. The paper highlights opportunities for designing inclusive health technologies addressing the needs of diverse individuals, including those with health conditions such as PCOS.
Grants
Professor and Associate Dean for Faculty Mega Subramaniam is co-PI of a $6M MD State award to bring digital literacy and internet access to underserved MD communities.
Assistant Professor Victoria Van Hyning is PI on a $458K IMLS Early Career award to investigate the challenges and barriers that libraries, archives and museums face when they try to integrate crowdsourced transcriptions of cultural heritage material into their content management systems.
Assistant Professor Ana Ndumu is PI on $100K IMLS Early Career award to research immigrant acculturative stress and design interventions.
Assistant Professor Diana Marsh is PI on $496K IMLS Early Career award to teach scholars and archivists how to search across US archives (SNAC) for materials related to Native and Indigenous communities. She is also co-PI on a $98K grant from the Mellon Foundation to the Native American Archives Section of the Society of American Archivists. The grant will fund the development and pilot of a new archivist training program that centers on the needs and perspectives of indigenous artifacts and communities.
Assistant Professor Ge Gao is PI on $1.6M NSF/Amazon award to build trustworthy AI systems. She is also PI on $628K NSF award to develop accessible and reliable machine translation.
Associate Professor Vanessa Frias-Martinez is co-PI on $1M NSF award to evaluate the effectiveness of messaging and modeling during pandemics.
Associate Professor Susannah Paletz is PI on a $700k Army Research Office grant developing an experimental platform for testing AI interventions on shift handovers in intelligence analysis. As part of this grant, she has applied for and received two supplements via the Army Educational Outreach Program Undergraduate Research Apprenticeship to support funded summer interns from historically underrepresented groups, who she mentored. She was also the PI on a $1.49M grant from the Minerva Research Initiative/Office of Naval Research to study emotions in Polish and Lithuanian social media (2019-2022), drawing on the expertise of a multidisciplinary team.
Associate Professor Katie Shilton is PI on $780K NSF award to look at how machine learning can be used to ease the burden of social content moderators exposure to toxic content. She was also awarded a $175K NSF ER2 Ethical and Responsible Research grant for the project titled, "The development of research ethics governance projects in computer science."
Other Recognition
Assistant Professors Diana Marsh, Katrina Fenlon, and Victoria Van Hyning have engaged in a discussion about a provisional agreement between the Archivist of the United States and the George W. Bush Foundation that allows for the Foundation's control and ownership of the existing presidential museum facilities currently run by the National Archives and Records Administration (NARA). They argue that this agreement would greatly increase the risk that the public at large will be afforded a biased view of history were the Bush Foundation to have sole control of the content and display of museum exhibits, without supervision by NARA's federal archivists and museum professionals.
MLIS student Rosie Grant has gained media attention this past year for her successful TikTok account created in Professor Jen Golbeck's class. Through @ghostlyarchive, Grant shares interesting historic graveyard finds, including old recipes etched on gravestones. Grant and her account were featured this past week in the NY Times article, "Family Recipes Etched in Stone."
Associate Professor Tammy Clegg has been selected to participate in the Big Ten Academic Leadership Program for 2022-23.
PhD students Lydia Curliss and Twanna Hodge were awarded prestigious ALA Spectrum Doctoral Fellowships. Spectrum Fellows work on racial equity and social justice in library and information science curricula. Professors Eun Kyoung Choe and Renee Hill led the effort to receive the grant from IMLS to fund the fellowships ("Spectrum Doctoral Fellowship Program: Catalysts for Change").
Charlene Ploetz Savoy, undergraduate advisor, won the NACADA Assessment Institute Scholarship. Savoy works with our undergraduate students on academic probation or dismissal—using data driven solutions to help our college support our most vulnerable students.
HCIM alum Anup Sathya and Assistant Professor Ge Gao are part of the Calico Project research team developing wearable, moveable mini-robots that move on thin tracks along your clothing.
Associate Professor Jessica Vitak made the list of 100 Brilliant Women in AI Ethics. This organization seeks to increase the representation of women in the field of AI Ethics at conferences in higher education, and in the workplace.