INFO professor gives presentation about the impact of disinformation and censorship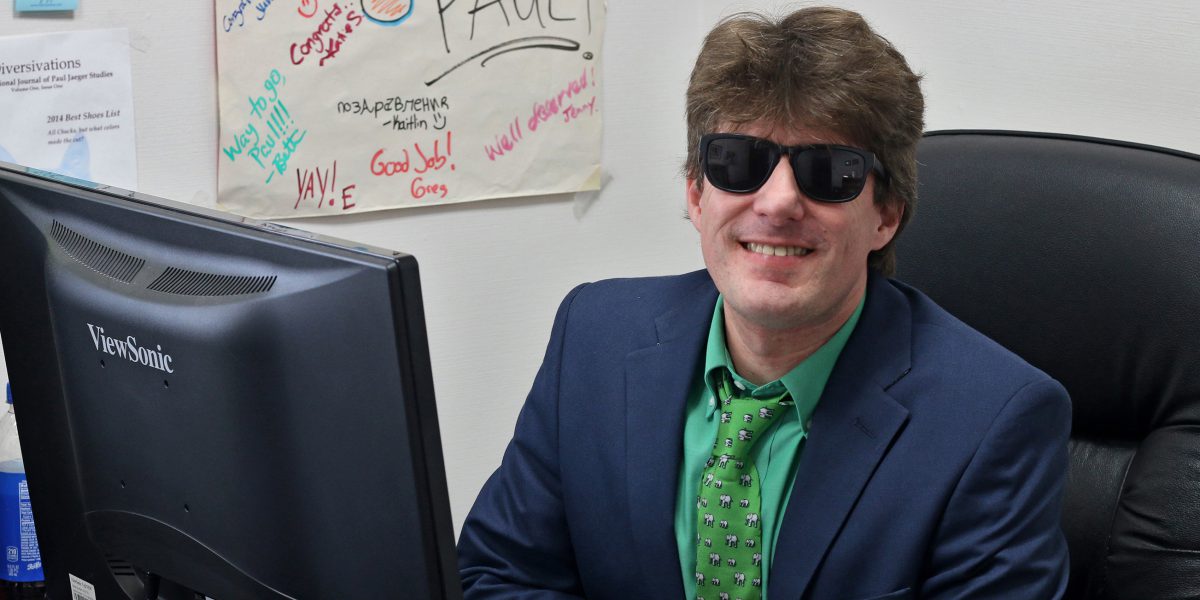 the_post_thumbnail_caption(); ?>
College of Information Studies (INFO) professor and distinguished scholar-teacher Paul Jaeger gave a presentation Nov. 2 about disinformation and censorship in Hornbake Library for the University of Maryland Distinguished Scholar-Teacher Lecture series. 
Jaeger aimed to explain the connection between censorship and disinformation and explored current problems affecting cultural heritage institutions in the United States. 
Censorship and disinformation feed off each other often with the common goal of rendering a community, perspective or identity unheard or unable to communicate. The goal is erasure, Jaeger said. This harmful objective has been worsened by factors such as the internet, which can deliver information, including false information, at an unprecedented rate. 
"What we're doing is responding to disinformation we're responding to censorship, but we really need to be thinking about both of them in conjunction," Jaeger said. 
Jaeger was designated a Distinguished Scholar-Teacher this year. He also serves as director of the Museum Scholarship and Material Culture graduate program and associate director of the Maryland Initiative for Digital Accessibility at UMD. His work focuses on the impact of law and policy on information access and behavior. 
Watch the full video below.