A panel of experts discuss how data can transform storytelling.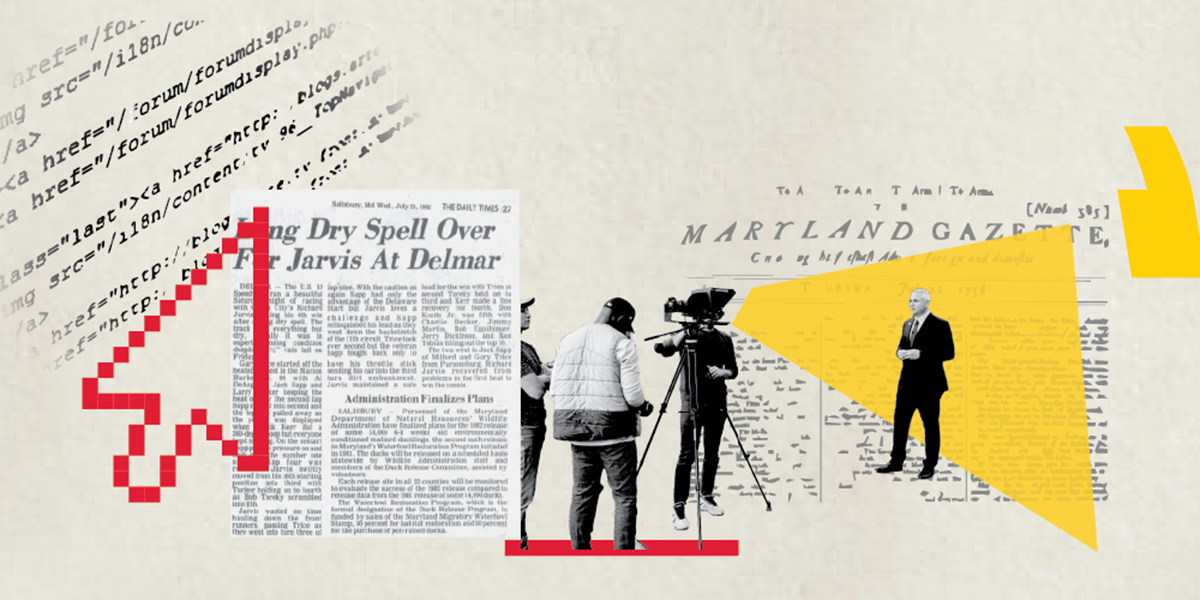 the_post_thumbnail_caption(); ?>
On Feb 1, 2023, a panel of experts discussed the importance of data in the world of journalism. The journalists of today collect and derive meaning from data sourced from a variety of locations. They carefully interpret that data to tell the stories that make the greatest impact. Learn about the research process for investigative journalism and how the public can become more data literate.
Moderator
Jen Golbeck's research focuses on artificial intelligence, social media, privacy, and trust on the web. She is also an active science communicator, speaking with the media and at conferences about current issues in tech.
Panelists
Sean Mussenden '00, a former Washington correspondent for the Orlando Sentinel, is data editor for Merrill College's award-winning Howard Center for Investigative Journalism. He has led the mining of data for Howard Center projects that explored the disparate effects of climate change and state lotteries' predatory practices on lower-income, less-educated people. Mussenden previously oversaw Capital News Service's digital bureau, an experiential, hands-on journalism training program at Merrill College.
Derek Willis, one of the nation's leading data journalists and an experienced educator, is Merrill College's lecturer in data and computational journalism. Willis came to Merrill having spent 25 years winning awards at some of the top news outlets in the country, including ProPublica, The New York Times and The Washington Post. Willis focuses on teaching the next generation of journalists how to use data in innovative and compelling ways. Willis has taught data- and investigative-journalism classes since 2004.
Jesse Klein received her Ph.D. in Sociology and M.S. in Information Science from Florida State University. As a lecturer, she has taught courses in social science research methods, social statistics, information literacy, and popular culture. As a data librarian, she developed and provided training on the research lifecycle, analysis programming, and worked directly with various stakeholders to provide reference, instruction, and consultations on a range of topics related to research data services.
Naeemul Hassan is an assistant professor at the Philip Merrill College of Journalism and the College of Information Studies of the University of Maryland. He is also an affiliate professor in the department of computer science. He has interests in research areas related to Big Data and Data Science, including Database, Data Mining, and Natural Language Processing. His current research focus is on Computational Journalism and Social Sensing. His recent research projects involve automated fact-checking, credible health information, and misinformation detection.
Watch a recording of the Feb 1 event here: