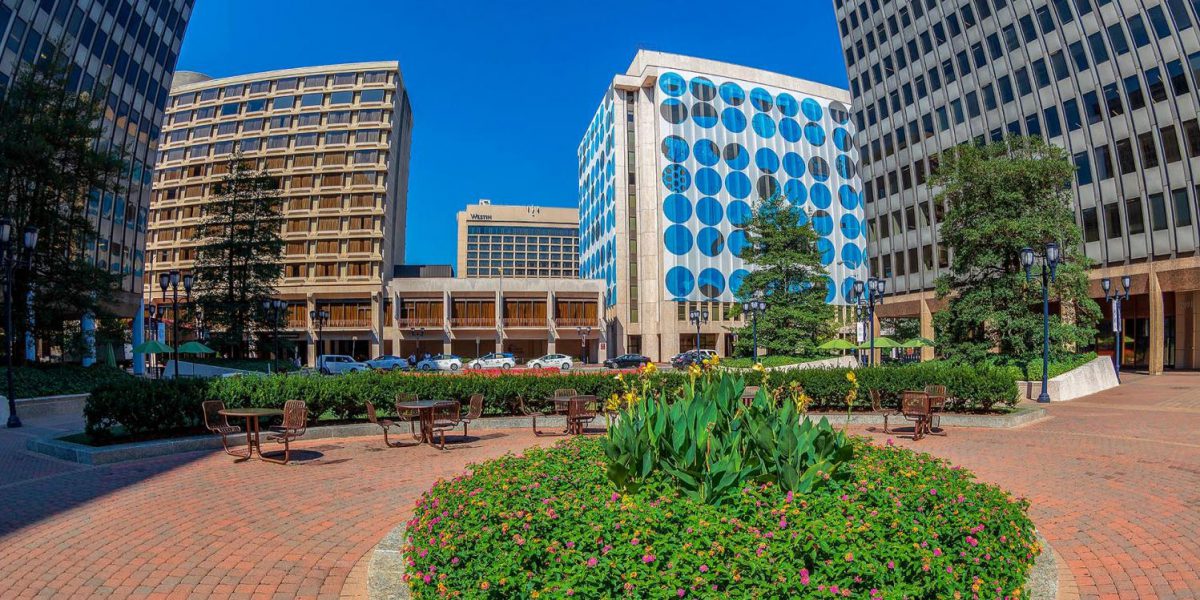 the_post_thumbnail_caption(); ?>
COLLEGE PARK, Md. – The University of Maryland will open a new 8,000-square-foot space in Crystal City, Virginia. The "Discovery Center" will aim to foster innovation and collaboration among UMD students and faculty, Crystal City residents and employees, and alumni in the area.
With the flagship university's main campus only 11 miles from Amazon's new HQ2 in Crystal City, UMD brings unique opportunities and expertise to Northern Virginia, including access to world-renowned tech faculty and the largest number of computer science students in the country, all poised to collaborate with expertise from local firms.
"Amazon HQ2 is a regional phenomenon, and we are just a metro ride away," said University of Maryland President Wallace D. Loh. "This new space will help connect our flagship researchers and students with this emerging technology hub, fostering innovation in our growing Cyber Valley."
Beginning in fall 2020, UMD's College of Computer, Mathematical, and Natural Sciences, A. James Clark School of Engineering, College of Information Studies, and Robert H. Smith School of Business plan to host symposia, lectures and learning events in the new center covering a wide range of topics, such as cybersecurity, machine learning, supply chain management, engineering and human-computer interaction. The programming will combine the strengths of UMD's top nationally ranked computer science program with expertise from the Clark School, iSchool and Smith School.
The Discovery Center will provide collaboration and dialogue spaces where academics, local businesses and community residents can interact and exchange ideas, as well as seminar rooms, a strategic planning and creative problem-solving center, spaces for students to work with industry partners, and career development interview rooms to facilitate student internships and employment opportunities. The center will also function as an event space for researchers, industry leaders and alumni to meet, network and discuss industry trends.
The Discovery Center builds on the university's presence across the DMV, such as the satellite campus for the Robert H. Smith School of Business at the Ronald Reagan Building and International Trade Center in Washington, D.C., and the presence of 16 UMD degree programs at the Universities at Shady Grove in Montgomery County, Md.
Media Contact: Katie Lawson, 301-405-4621, lawsonk@umd.edu