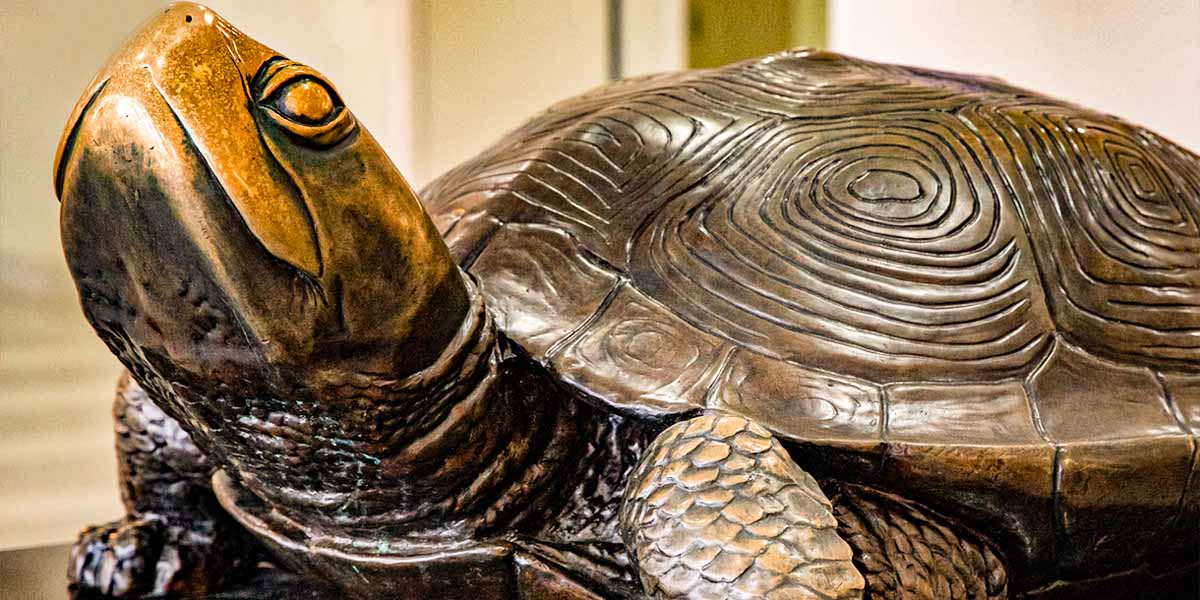 the_post_thumbnail_caption(); ?>
It is with great pleasure that we welcome seven new tenure/tenure-track faculty members this year to the University of Maryland College of Information Studies (UMD iSchool). The UMD iSchool has grown its faculty, staff, and student body by 300% in the last two years in response to the intense demand for top-tier information science research and education.
With a continued focus on how information is accessed and used, the UMD iSchool is pleased to introduce this diverse group of new faculty, whose interlocking strengths will support several areas of focused growth for the college: human-computer interaction, sociotechnical systems, information product design, and libraries, archives, and museums.
The UMD iSchool looks forward to continued excellence and expansion in research and academic programs with this new faculty group. Please meet our new faculty members:
Dr. Katrina Fenlon
Assistant Professor
How can we ensure that the wealth of knowledge and culture in libraries, museums, and archives is open for use—online, everywhere, and forever? Dr. Fenlon is tackling this question with research on the use, sustainability, and curation of digital cultural collections. Her recent work explores the intersection of cultural data and humanities publishing, and the social and technical challenges to sustaining collections over time. Dr. Fenlon is an affiliate faculty member at the UMD Maryland Institute for Technologies in the Humanities (MITH) and the Digital Curation Innovation Center (DCIC), where she engages in interdisciplinary work focusing on digital collections, data modeling, and digital curation.
Previously: Postdoctoral researcher, University of Illinois at Urbana-Champaign
Ph.D., Library and Information Science, University of Illinois at Urbana-Champaign
kfenlon@umd.edu
Dr. Ge Gao
Assistant Professor
(joint UMIACS appointment) 
With today's workplaces demanding ever-increasing connectedness, capability, and efficiency, Dr. Gao's exploration of the joint effects of technology use and cultural diversity in teamwork has far-reaching and timely impact. Dr. Gao's recent work explores how linguistic and cultural differences influence team collaboration at a global scale. She also designs and evaluates computer-based tools that facilitate teamwork in various contexts. Her research is featured regularly at top-tier HCI venues such as the ACM CHI Conference on Human Factors in Computing Systems (CHI) and Computer-Supported Cooperative Work and Social Computing (CSCW).
Previously: Microsoft Research Asia in China; NTT Communication Science Laboratories in Japan; University of California-Irvine
Ph.D., Communication, Cornell University (minor Information Science)
gegao@umd.edu
Dr. Daniel Greene
Assistant Professor
Dr. Greene's forward-looking research focuses on the technologies behind the future of work, the values built into them, and the institutions that dictate who is included in or excluded from that future. His current book project draws on five years of research with Washington D.C.'s schools, libraries, and start-ups to explore how the digital workforce is being trained, and how this mission changes the spirit and structure of public institutions. Dr. Greene also investigates the infrastructure supporting privacy and security—tying together the themes of how we work and how we build values into these systems. Dr. Geene is a senior fellow at the UMD Center for the Advanced Study of Communities and Information (CASCI).
Previously: Postdoctoral Researcher with the Social Media Collective at Microsoft Research New England
Ph.D., American Studies, University of Maryland
dgreene1@umd.edu
Dr. Ana Ndumu
President's Postdoctoral Fellow (AY 2018-19)
Assistant Professor (starting Fall 2019) 
Dr. Ndumu is a champion of social justice with research that examines the ways in which cultural perceptions are shaped (often erroneously) by available information, but can be transformed through better information access. Dr. Ndumu specializes in the intersection of Black identity, libraries, demography, and social inclusion. Her recent work explores the information worlds of African, Afro-Caribbean, and Afro-Latinx immigrants living in the U.S. She also examines the contributions of historically Black colleges and universities (HBCUs) as it relates to library and information science (LIS) education.
Previously: Doctoral Student, Florida State University School of Information, Digital Library Federal Futures Fellow
Ph.D., Information, Florida State University
andumu@umd.edu
Dr. Jonathan Lazar
Professor
Dr. Lazar is an innovator and leader in the field of human-computer interaction (HCI) with his groundbreaking work on the accessibility of digital technologies and content for users with disabilities. Dr. Lazar specializes in user-centered design, assistive technologies, and law and public policy related to accessibility and HCI. He has authored or edited 12 books, including the well-known "Research Methods in Human-Computer Interaction" (in 2nd edition), published over 140 articles, and has been granted two U.S. patents for his work on accessible web-based security features for blind users. Dr. Lazar is a faculty member in the UMD Human-Computer Interaction Lab (HCIL) and serves as Associate Director of the UMD Trace Research & Development Center, the nation's oldest research center on technology and disability.
Previously: Professor, Department of Computer and Information Sciences, Towson University; Director, Towson University Information Systems Program; Fellow, Radcliffe Institute for Advanced Study at Harvard University
Ph.D., Information Systems, University of Maryland Graduate School Baltimore (UMBC)
LL.M., University of Pennsylvania Law School
jlazar@umd.edu
Dr. Wayne Lutters
Associate Professor
Our critical information infrastructure is increasingly vulnerable to a host of risks, necessitating a deeper understanding of its underlying processes, practices, and people. Dr. Lutters examines this through computer-supported cooperative work (CSCW) and social computing research, from a sociotechnical systems perspective, to better inform the design and evaluation of infrastructural support systems. Methodologically he balances design interventions with longitudinal fieldwork in natural work contexts. Recent projects include scientific cyberinfrastructure, usable privacy and security, moderation in social media, and knowledge management for system maintenance activities. Dr. Lutters is also a faculty member in the UMD Human-Computer Interaction Lab (HCIL).
Previously: Associate Professor, UMBC; Program Director, NSF
Ph.D., Information and Computer Science, University of California-Irvine
lutters@umd.edu
Dr. Sergii Skakun
Assistant Professor
(joint Department of Geographical Sciences appointment)
Dr. Skakun's interdisciplinary work brings together the fields of information science and geography to create innovative new approaches to solving challenges related to the earth. Dr. Skakun explores methods, models, and emerging technologies in the area of data science for heterogeneous remote sensing data fusion, processing, and analysis – and their applications to Earth System Science and areas of societal benefit. His recent work focuses on agricultural monitoring, such as utilizing satellite imagery/data for crop type mapping and creating a crop yield assessment model. He is currently an associate editor for the AIMS Geosciences journal and section editorial board member for the Remote Sensing journal.
Previously: Research Scientist, NASA; Senior Engineer, Samsung SDI in South Korea; Senior Scientist, Space Research Institute in Ukraine
Ph.D., Computer Science, National Academy of Sciences of Ukraine
skakun@umd.edu