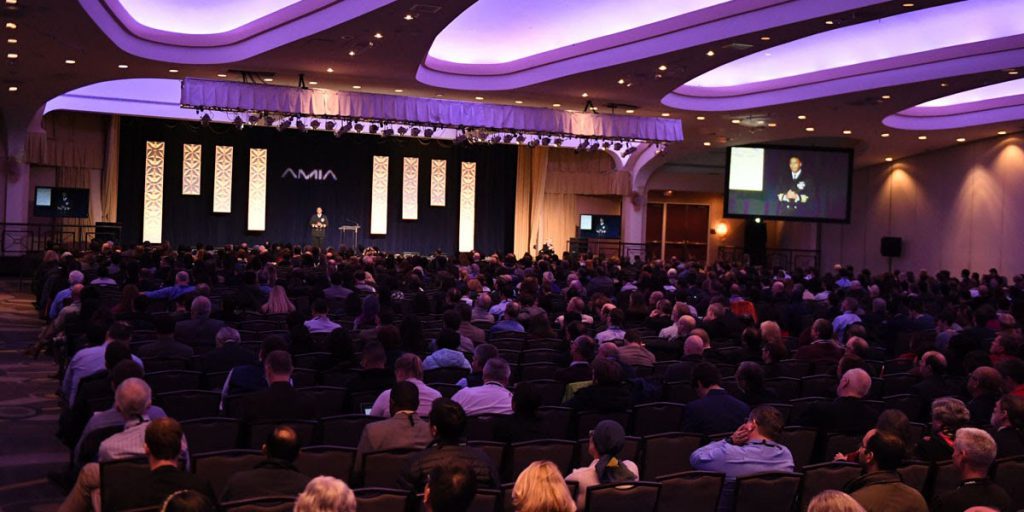 the_post_thumbnail_caption(); ?>
12 students from the University of Maryland College of Information Studies (UMD iSchool) were selected by the American Medical Informatics Association (AMIA) to participate in their First Look Program – which sends women interested in informatics from across the country to Washington, D.C. for the AMIA Annual Symposium. The AMIA is a leader in transforming health care through trusted science, education, and the practice of informatics.
The four-day AMIA symposium is the foremost symposium for the science and practice of biomedical informatics. Through the First Look Program, underrepresented undergraduate women interested in informatics and STEM fields are provided opportunities to attend the symposium where they develop professional connections instrumental to future internships, careers, and professional mentorship. The UMD iSchool students selected for the program also receive a three-year membership with the AMIA.
"There are a lot of challenges for women in STEM, but it was very encouraging to hear the mentors' experiences about their development and how they got to their positions today," said Lily Huang, a senior dual-majoring in Information Science and Graphic Design and one of the 12 UMD iSchool students selected to participate in the First Look program. "Going to AMIA really solidified the idea that there are a lot of great people in this field, and hearing about the work that they're doing really made me want to try pursuing UX in health after graduation."
For more than 35 years, members of AMIA and its honorific college, ACMI, have sponsored meetings, education, policy, and research programs. AMIA continues to gain influence as the authoritative voice in the growing field of informatics through the individual and collective efforts of its members, who continue to drive thought leadership, and research and practice in their respective disciplines.
To learn more about the First Look program, visit amia.org/amia2019/first-look-program.