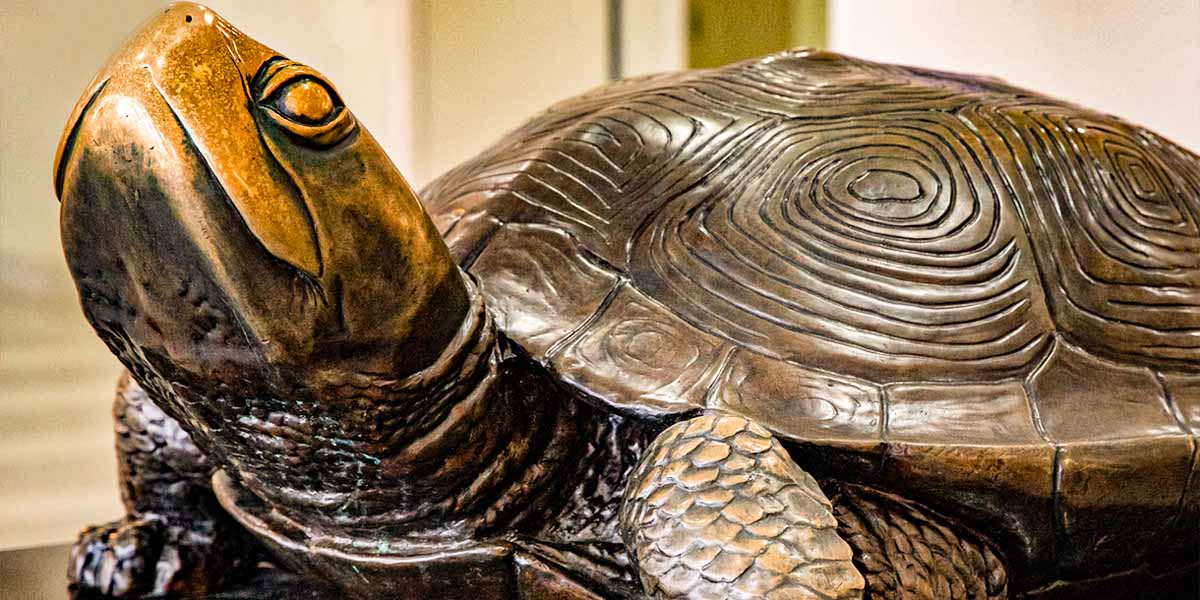 the_post_thumbnail_caption(); ?>
Three College of Information Studies students attended the Forbes Under 30 Summit in Detroit, Michigan as part of the Forbes Under 30 Scholars Program. Bryce Hammond, Darius Lawson, and Brian Nganjo represented UMD at the annual conference where young leaders, founders, investors and creators gather for a four-day immersive experience.
Some of the biggest names in technology, entertainment, finance, entrepreneurship, and philanthropy were present at the summit, including General Motors, Marriott, Samsung, NBCUniversal, and Google. The UMD scholars selected to attend the summit exemplify leadership within their communities on and off-campus in the areas of business and information science.
Brian Nganjo, '21
Brian is a junior Information Science major at the iSchool with interests in business and information technology. He is currently a Senator for Black Hack, an organization for minority students to learn technical skills, and a member of the Information Science Society and Black Student Union at UMD.
During the Under 30 Summit, Brian was inspired to challenge himself and never be afraid of failure. "At the Forbes Under 30 Summit, I met people who were about 18-21 years of age and they were already in the works of creating their own startups," he said. "I was very touched by this because, even as young adults, these students were vested in gaining their own capital and becoming the leaders of tomorrow."
Brian is also CFO for the startup, Decode East, LLC, a clothing label established with some of his colleagues. He hopes that the connections made at the Under 30 Summit will help propel the success of his business.
"As an entrepreneur, you will fail – it's a part of everyone's learning process," he said. "This convention taught me there is one end goal in mind and we must all stay motivated no matter how difficult things may get."
Bryce Hammond, '21
Bryce is a first-year Human-Computer Interaction Master's student at the iSchool. He obtained his B.S. in Information Science with a minor in Engineering Leadership Development in May 2019.
"I love technology, visual art, and working with people, and after exploring the HCIM program, I realized I could seamlessly mesh all three of those aspects," he said. "After hearing amazing speakers and being able to connect with like-minded individuals at the Forbes Under 30 Summit, I am much more confident in myself and my abilities as I navigate and pursue opportunities moving forward."
Bryce is currently a Graduate Assistant for the Master of Science in Information Management Program and has worked with companies such as Mailchimp, Autodesk and Leidos.
"Always be your authentic self in all settings because you never know when a connection can be formed or made," he said. "I found that I connected with more people while in line for different talks or while casually grabbing lunch than I did during many of the other aspects of the Summit."
Darius Lawson, '19
Darius is a graduating senior pursuing a degree in Information Science. His passion for business and technology led him to the iSchool as the world shifts into a digitally-literate era. He has experience working with IBM, EY, and Accenture Federal Services.
"My biggest takeaway from the Forbes Under 30 Summit in Detroit was the need to have a forward-thinking mindset and to invest in communities that are plagued with stricken resources," he said. "To be a global citizen and challenging myself to create innovative solutions that can be effective on a global scale were recommended by many of the panelists and keynote speakers."
As a rising entrepreneur developing his own company called HOUND, a startup in the data monetization space, Darius hopes to take the knowledge gained from the Summit and apply it to HOUND's evolution.
"Understanding startup culture began as very vague until I attended the Forbes Under 30 Summit, where I had the opportunity to meet and converse with upcoming startups," he said. "As an information science student, it was also important for me to facilitate the information learned from the summit to my community to promote greater information accessibility."