Looking for a new podcast? Here's what our faculty and staff are listening to.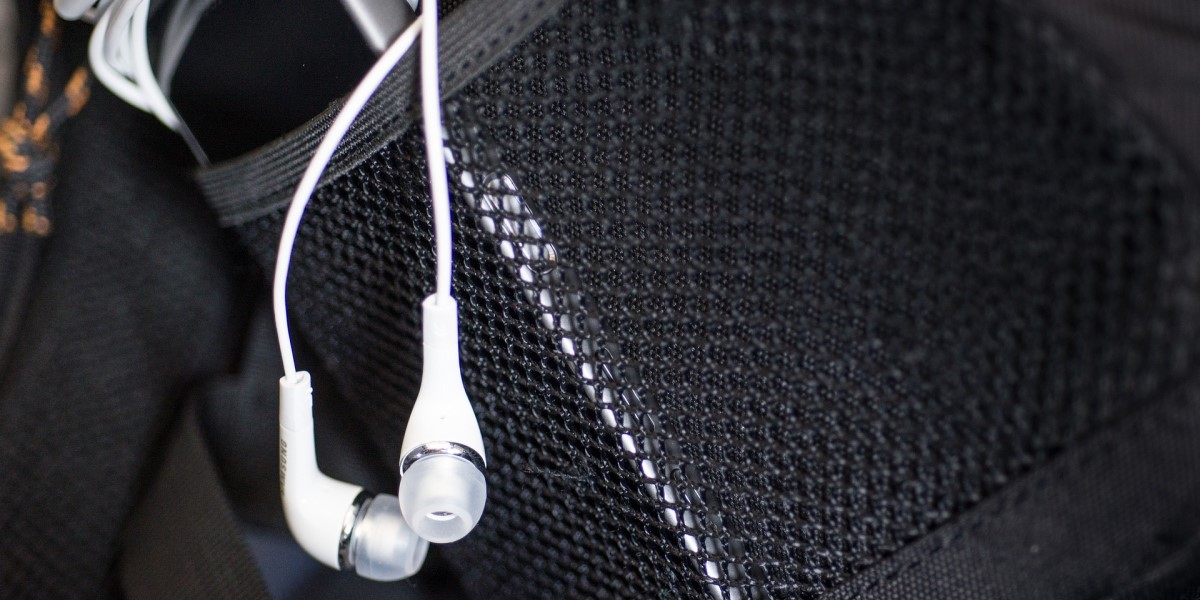 the_post_thumbnail_caption(); ?>
The University of Maryland College of Information Studies (INFO College) is a community of faculty, staff, students, and alumni who believe that information can transform lives. But we don't just study, work, live, and breathe info — we also enjoy it! Here is a selection of our faculty and staff members' favorite podcasts.
Emilia Azar, Program Coordinator, Master of Information Management (MIM) + CPIM, CIRPS, GEM, Data Journalism
NYT "The Daily"
Psychologists Off The Clock
Max Balagtas-Badoy, Academic Program Specialist
Wonderful!: An Enthusiast Podcast
Sawbones: A Marital Tour of Misguided Medicine
The History of Philosophy Without Any Gaps
Rachael Bennett, Event Management Coordinator
Crime Junkie (True Crime)
Park Predators (True Crime)
Something Was Wrong (True Crime)
Wine & Crime (True Crime)
And That's Why We Drink (True Crime)
Best Friends with comedians Nicole Byer and Sasheer Zamata (Wholesome friendship-related)
Beach Too Sandy Water Too Wet (Hilarious yelp reviews)
Tetyana Bezbabna, Assistant Director, InfoSci Shady Grove
Life is a Marathon (Bruce Van Horn, Motivational)
The Lazy Genius (Kendra Adachi, Motivational)
The Working with… Podcast (Carl Pullein, Motivational)
Carol Boston, Community Engagement Faculty Assistant
Being Well (Rick Hanson)
Insights from the Edge (Tami Simon)
Jacob Stirling Davidson, Academic Advisor & Outreach Coordinator, InfoSci Shady Grove
Unexplainable (Science podcast delving into the unknown)
Tides of History
Pop Culture Happy Hour by NPR (Fun casual listen)
Air/Space (Smithsonian)
Sidedoor (Smithsonian)
Neil Dhingra, Graduate Academic Advisor
Bone Valley (Regarding cults)
The Dropout
Bad Blood: The Final Chapter (John Carreyrou)
Jen Golbeck, Professor
Maintenance Phase
Normal Gossip
American Skyjacker (Every episode is wilder than the last)
Renee Hill, Principal Lecturer
Wards of the State (Karlos Dillard, Interviews of former foster youth and adoptees – fascinating, horrifying, and humorous)
All Things Iceland (Jewells Chambers, Adventures of a Black New Yorker turned Icelander)
Grammar Girl (Mignon Fogarty, Words and their origins)
But Why? (Vermont Public, Kids asking cool questions)
Eric Hing-Tao Hung, Adjunct Lecturer
King of Kowloon (About a graffiti artist and a lot more)
Daniel Greene, Assistant Professor
Comedy Bang! Bang!
The Neighborhood Listen
Tech Talk with Tim and Ted
The Dig (Jacobin's book podcast),
Odd Lots (Bloomberg's financial news podcast)
Know Your Enemy (Dissent's conservatism podcast)
Keith Marzullo, Professor and Dean
More or Less: Behind the Statistics (Tim Harford)
The Curious Cases of Rutherford & Fry (Off-the-wall insightful science reporting)
True Crime Medieval (Anne Brannen and Michelle Butler, A thousand years of people behaving badly)
Abdirisak Mohamed, Adjunct Lecturer
Sean Carroll's Mindscape
Machine Learning Street Talk
The Happiness Lab
Joseph Sherren, MLIS Program Coordinator
Behind the Bastards
Slow Burn (Slate)
American Scandal (Wondery)
Punch Up the Jams (Good fun digging into popular songs)
Imani Thibou, Comms Graduate Assistant
Your Undivided Attention (Center for Humane Technology)
Victoria Van Hyning, Assistant Professor
Cautionary Tales (Tim Harford)
Ear Hustle (Stories from hosts incarcerated at San Quentin)
Oh No Ross and Carey (Hosts engage with different faith communities)
Splendid Table (Francis Lam about food and traditions across the US)
Sold a Story (Good one for school library specialists!)
Anything from BBC Radio 4
Tatyana Yevgrafova, Program Coordinator
Mindvalley Podcast
BenGreenfield Life
I will Teach You To Be Rich
Kwik Brain