Gagan Jindal's unexpected journey to creating a more accessible and meaningful user experience for all.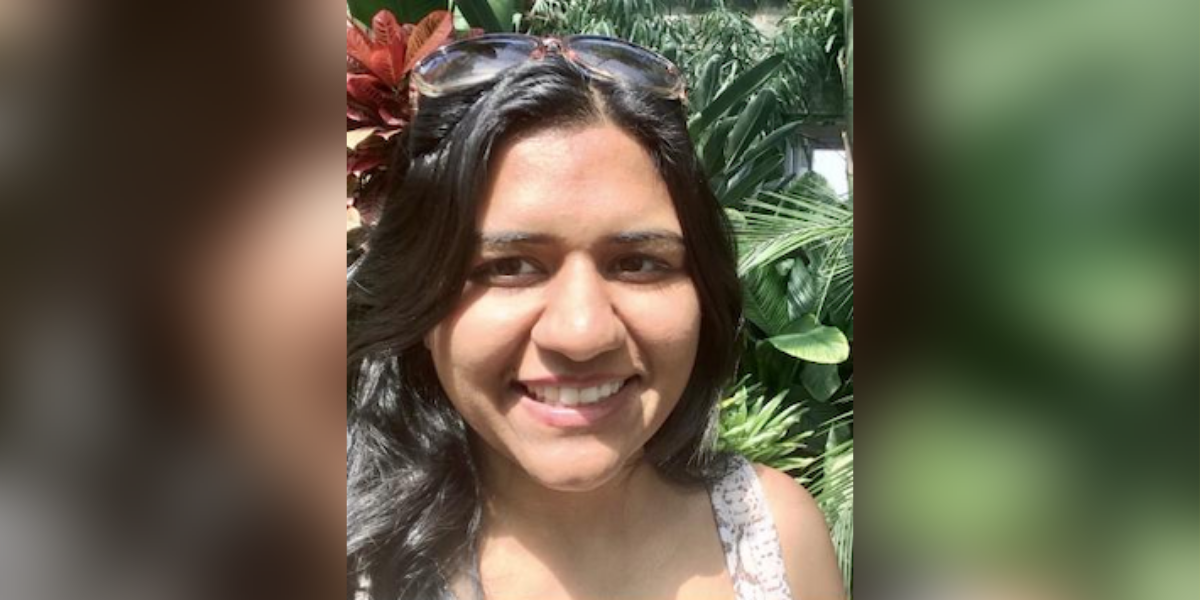 the_post_thumbnail_caption(); ?>
Gagan initially became interested in qualitative research while completing her undergraduate degree in Sociology. She was able to take advantage of several research opportunities as an undergraduate at William & Mary, but she eventually realized she wanted to conduct research where she was able to see more of a direct impact from her work. Gagan decided to shift her focus and pursue a Master of Public Health in Global and Community Health at George Mason University. During this time, she completed a practicum at Medicare conducting outreach with beneficiaries around Medicare.gov, and developed an interest in health informatics research. Gagan decided she wanted to conduct research from a user-centered perspective, rather than the more clinical approach traditional to the public health field, and focus on health information behavior to understand the essential issues that prevent people from accessing and understanding the information they need to manage their health.
After working for several years at Vibrent Health and NORC at the University of Chicago, Gagan decided to apply to doctoral programs. She eventually chose to attend the iSchool at the University of Maryland after she came across Dr. Beth St. Jean's research on people who have diabetes to understand how they evaluate health information to manage their health conditions. Dr. St. Jean, an associate professor at the iSchool, eventually became Gagan's faculty advisor, and supported Gagan as she completed her three-part PhD dissertation to understand how people who have chronic health conditions find information on local resources in their community to manage their health.
"I think a lot of what I learned was trying to understand the users' experiences [and] trying to break down each part of that experience. Everyone is coming from a different context, everyone's going to have very different experiences in terms of their ability to assess information coming at them from multiple places (their families, the Internet, medical providers). But they're all trying to manage one or more chronic health conditions, which can be very difficult and complex, and Beth really helped me understand how to evaluate those common themes across their experiences and develop solutions based on those themes."
Now as a qualitative researcher at Facebook, Gagan focuses on how communities come together and build meaningful and supportive online relationships through local and online events. Gagan's experience in the iSchool's doctoral program focused on health information behavior, specifically how people gather online to share and collect information, has been incredibly valuable in her work at Facebook in terms of understanding how people share and discover information through events as part of their online communities .
"A lot of what I do is very similar in terms of taking these very diverse participants, taking their unique experiences, and then trying to draw out the barriers and challenges that they're having, and then coming up with active solutions like coming up with concrete solutions to try to address those problems for my team. It's not enough to just identify the problem, we need to figure out what we can offer and what we can suggest and recommend to solve that problem to have an impact. And that's a big piece of what we want to be doing at Facebook."
Gagan's academic work has been featured in several peer-reviewed research publications, including Human Behavior and Emerging Technologies, Journal of Consumer Health on the Internet, and First Monday. She was also a recipient of the Ann G. Wylie Dissertation Fellowship, a grant funded by the UMD's Graduate School, which helped provide support for her to complete her three-part dissertation.
In her spare time, Gagan enjoys grabbing brunch on the weekends with friends and visiting historical sites around the DC area – the Frank Lloyd Wright House in Alexandria, VA being one of the most interesting spots so far.
Looking to discover answers to your most pressing information questions? Visit the iSchool's PhD Homepage to learn more about the program and 50+ research interest areas, or email ischoolphd@umd.edu.