Postal Service's latest birthday stamp designed by iSchool student, Rodolfo Castro.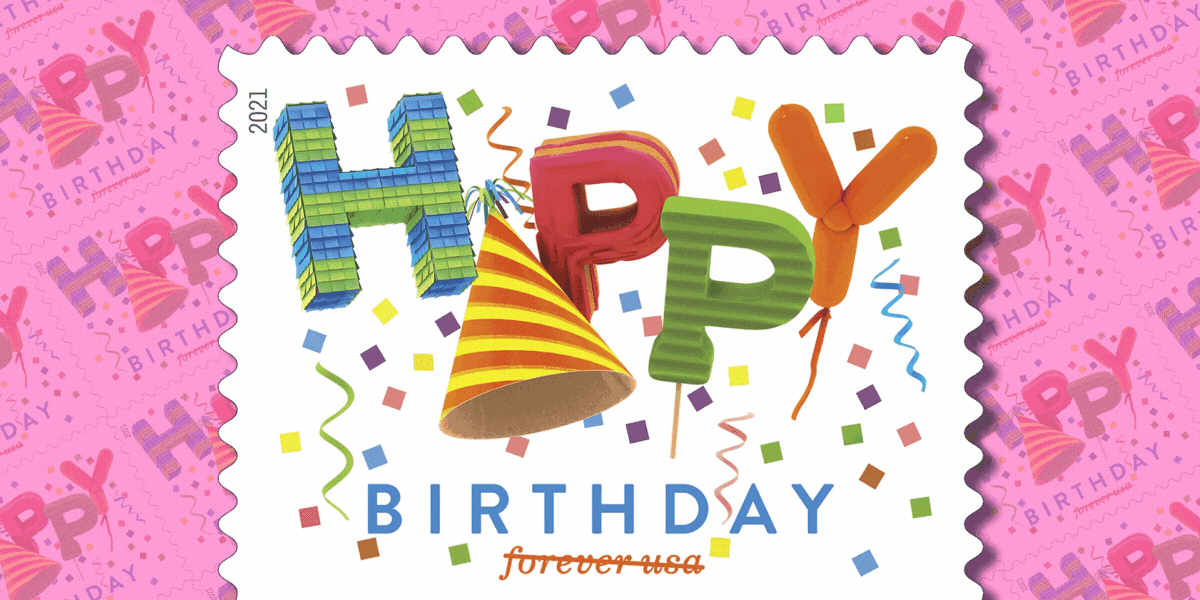 the_post_thumbnail_caption(); ?>
Cake, candles, balloon sculptures, and a pile of presents: A classic American birthday party is often a life-size sensory overload. Can the spirit of a birthday celebration, in all its colorful and sugary glory, be translated to a smaller scale—1.05 by 0.77 inches, to be exact?
For Rodolfo Castro '21, the answer is yes. The "Happy Birthday" stamp he and his wife, Lisa Catalone Castro, designed was issued by the U.S. Postal Service this fall, six years after the project began.
It was the second stamp each of them had designed—graphic designer Rodolfo had previously created a series honoring Supreme Court justices, while Lisa, also a designer, had come up with an image for the "Love" series of stamps. (Each year, the USPS receives some 30,000 ideas for stamps and chooses just 25 to 30, according to a USPS spokesperson.)
The Castros were approached by USPS Art Director Ethel Kessler, who was familiar with their work, to take on the stamp. Castro said he considered, "What does it mean to celebrate a birthday, especially here in this country?" In his stamp, each letter of the word "happy" is illustrated with some aspect of a party: the "h" is a piñata, the "a" is formed by a conical party hat, the two "p"s are a frosted slice of birthday cake and a candle, and the "y" is a balloon sculpture.
Castro created the letters through 3D digital animation, going through various combinations of colors and shapes before settling on the final look. The arrangement of the letters is meant to "look like a surprise was happening, like all of this just kind of exploded on the scene," said Castro. The piñata gives the illusion that it "just fell into the frame, and the balloon floated in and the confetti just fell where it fell," as if the letters themselves are merrymakers at a celebratory bash.
Castro, who's graduating this month with a degree in information science and a minor in Asian American studies, returned to school to complete his bachelor's degree after a more than 20-year hiatus from formal education and in the midst of his career as a graphic designer.
The challenge of designing a stamp, said Rodolfo, is conveying a visual message efficiently and clearly while also having some nuance. A quick glance at the stamp will reveal the "happy" message, but "it pays off to look at it a little closer and analyze it," said Castro.
Original Maryland Today article here.