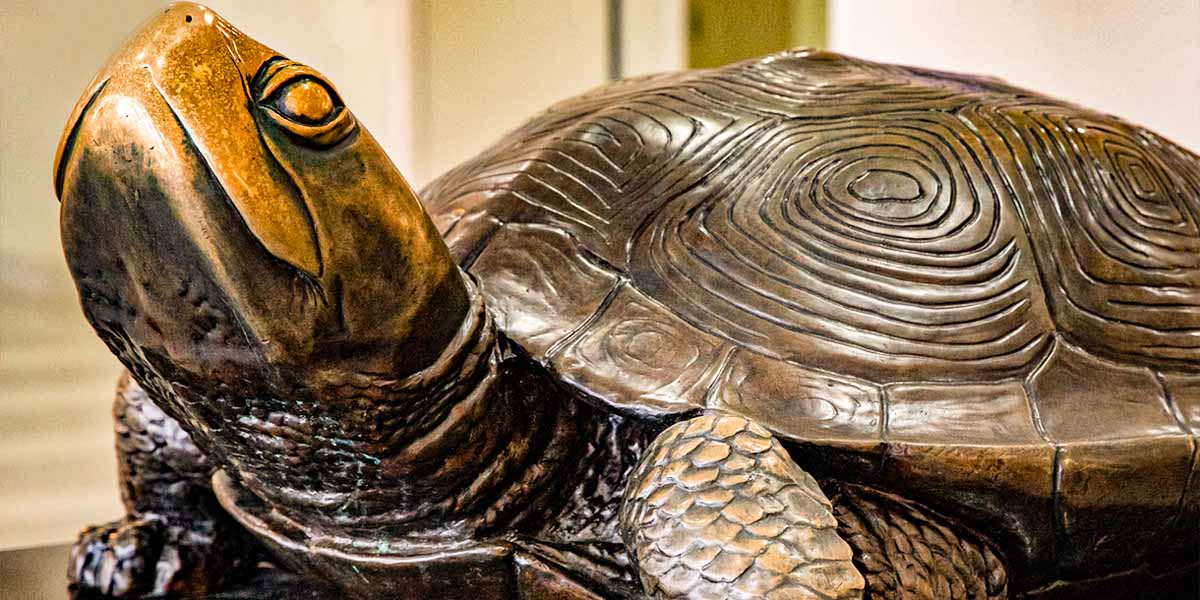 the_post_thumbnail_caption(); ?>
Jeff Waters and Erin Zerhusen received the William G. Wilson Staff Excellence Award. This award was established at the College of Information Studies, the University of Maryland, College Park, in 2007 to honor the extraordinary contributions of our former colleague, Bill Wilson, by recognizing remarkable staff members whose work exemplifies the "Bill Wilson Spirit:" Being committed to our college, its people and its mission; helpful, able, warm, and generous; and willing to help out with any situation, often before any problem might even be apparent.
In April 2018, iSchool faculty, students, and staff submitted nominations for this award. The Awards, Scholarships, and Honors committee considered all nominations and selected two winners for this year.
One winner of the Wilson Award is Jeff Waters, the Manager of Graduate Student Services. He received multiple nominations. One student wrote, "I've come to his office crying and left feeling hopeful…I can't think of a staff member more passionate about helping their students, especially those of us who are marginalized and underrepresented."  Another student wrote: "He is always very patient, warm, and friendly, and gives me clear and accurate information… he cares about the whole student, in and out of the classroom, and it makes me glad to know that we have educators like him."
Another winner of the Wilson Award is Erin Zerhusen, the Manager of the MLIS Program. She also received multiple nominations. One student wrote that "she is never stingy with her praise" and that she is "deeply committed to providing equal access to all iSchool students." One instructor said "I appreciate that she really goes above and beyond when carrying out her duties. Our work with her on the Research and Teaching Fellowship program has strengthened the Libraries' relationship with the iSchool, and has been invaluable as we continue to grow the program."
Both winners received the award plaques from Dean Keith Marzullo at the College's Commencement on May 21, 2018.
About William G. Wilson
Bill Wilson received degrees in Economics and an MLS from the University of Michigan in 1960. Before coming to the University of Maryland, he worked for ten years as an educator and practitioner of librarianship. He joined the College in 1972. Over more than three decades, Bill served in numerous roles – librarian, lecturer, secretary of the Collegium (College Assembly now) , Field Studies coordinator, advisor to the Alumni Chapter, and Student Services Office staff person. He was selected as the first Honorary iSchool Alumnus for his outstanding work with the College's alumni. Bill has also been active in both environmental and historic preservation organizations. He was President of the Maryland Library Association in 1995-96 and late in 2006, he was elected President of Citizens for Maryland Libraries.