A profile of HCIM alumnus Markus Hines (22')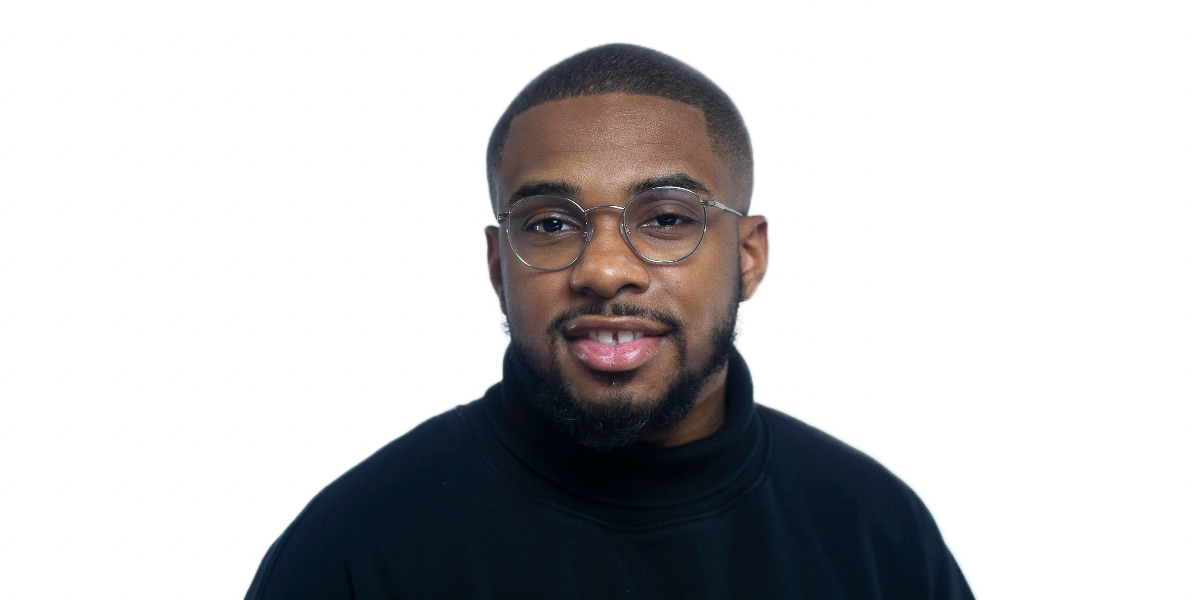 the_post_thumbnail_caption(); ?>
Growing up, Markus Hines felt like the odd one out in his family. He is the youngest of four boys and had little in common with his brothers. He was introverted, preferring to do things alone like arts and crafts. "My parents couldn't always afford to get me the newest things, so I spent a lot of time making things out of paper and tape," Hines says. He built paper houses and stuffed animals made out of tissue. His favorite was an orca because he loved the movie Free Willy. 
He came to the College of Information Studies (INFO) to pursue a master's in human-computer interaction (HCIM) because of the history of the Human-Computer Interaction Lab, the oldest HCI lab in the country. He became interested in HCI when he learned more about user experience through an Information Architecture Publishing course he took in undergrad. The course taught him how to properly organize, structure, and label content by understanding the nature of users, content, and context. Information architecture (IA) is an important part of user experience because it ensures users can quickly and intuitively find what they need to complete their desired tasks. IA can make a substantial difference in the overall usability of a product.
Hines likes that HCI leverages creativity and that he's able to solve problems using design. He can tap into the genius of his younger self who created elaborate structures from simple materials. While at INFO, the course that had the most impact on him was Inclusive Design. He learned about how to provide equitable experiences for all users, including those with disabilities. He worked on a project that addressed racial bias in search engine results. He co-designed an app that allowed Black women to filter search results for hairstyles, products, and salons based on their hair texture.
He also focused on underserved communities for his capstone project. He co-designed a digital learning platform that scaled the Flikshop School of Business' current education offerings for incarcerated people. The courses offered through the app help them develop skills so they can find employment after release. Courses ranged from how to participate in the gig economy to building a personal and professional brand. 
Hines is currently a user-experience designer for the Google Meet team. He is focused on providing equitable experiences for people meeting in rooms or virtually while keeping in mind business needs and engineering constraints. "Are your designs feasible and can they be implemented in a timely manner?" he asks himself as he brainstorms ideas.
Landing a job at Google is one of Hines' proudest achievements. He enjoys being able to use creative problem-solving to help others have an enjoyable experience with video conferencing technology. "User experience is about understanding how people interact with technology. Visual design aids in creating delightful experiences users will love by improving usability, provoking emotion, and strengthening brand perception," Hines says.