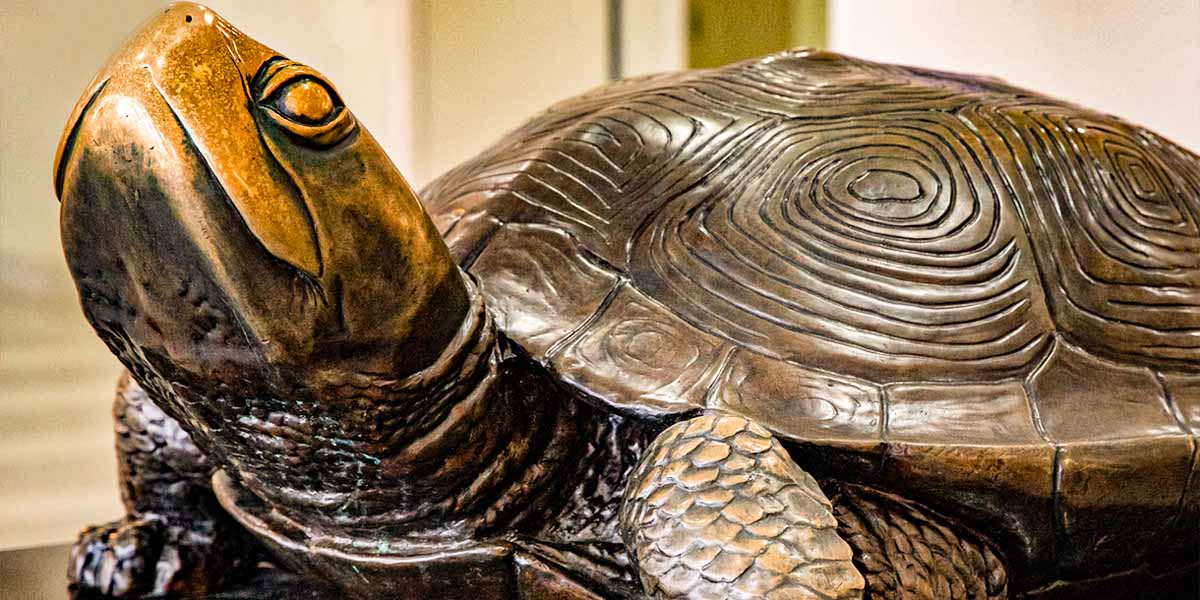 the_post_thumbnail_caption(); ?>
Each year, the Library Journal, LJ, shines a spotlight on top changemakers across the U.S. who are transforming what it means to be a librarian. Dr. Mega Subramaniam, Associate Professor at the University of Maryland College of Information Studies (iSchool) was among 54 individuals honored as a 2019 Mover and Shaker.
Dr. Subramaniam received this award for her innovation and leadership in education and library practices. She has contributed to building educational environments in libraries through designing librarian preparation programs, such as the Youth Experience (YX) specialization at the UMD iSchool, and creating resources for in-service librarians, such as the ConnectedLib Toolkit.
The YX specialization, as part of the UMD iSchool Master of Library and Information Science program, enables graduates to design and implement policies, programs, and technology to support a young person's learning, development, and everyday lives.
The ConnectedLib Toolkit is a research-based professional development toolkit that offers youth-serving library staff a free, customizable, and self-paced program to create engaging teen programs and services with digital media. Faculty mem­bers from the library and infor­ma­tion sci­ence (LIS) schools at the Uni­ver­sity of Wash­ing­ton and Uni­ver­sity of Mary­land collaborated with pub­lic libraries (Providence Public Library, Seattle Public Library, and Kitsap Regional Library) to cre­ate this pro­fes­sional devel­op­ment resource that sup­ports librar­y staff in their efforts to lever­age new media tech­nolo­gies and pro­mote youth's con­nected learn­ing expe­ri­ences in libraries.
These educational resources, "build the capacity of librarians to create such learning environments themselves and incorporate digital media in youth programming," Dr. Subramaniam explained.
Dr. Subramaniam conducts research in collaboration with library staff to build learning environments in libraries that develop emerging digital literacies in youth, such as HackHealth. HackHealth is an after-school program implemented in five middle school libraries in the greater Washington D.C. metro area with a three-fold goal of improving young people's digital health literacy skills, improving their health-related self-efficacy, and increasing their interest in science and health. More than 60 HackHealth tweens attended a series of 8 to 12 weekly sessions in their own school libraries, with the sessions facilitated by the school librarian and Subramaniam's research team, researching a health topic of personal interest while learning important health and digital literacy skills, such as how to conduct an effective Internet search and how to assess the credibility of health information obtained online.
"The most prominent impact that we have seen is the realization of the goals of the programs," said Dr. Subramaniam. "Overall, the tweens shared their enhanced ability to move through the health information seeking stages, and using digital health information to make changes to their or their families' health practices."
Since 2002, the Movers and Shakers award has recognized those who give people the intellectual, emotional, and technological tools to become their best selves. Movers and Shakers provide solutions to move the needle on critical issues such as literacy and health, race, social justice, and gender bias through powerful, professional and personal commitment.
"This award is an honor," said Dr. Subramaniam. "I am deeply grateful to my research collaborators, students, iSchool colleagues, and mostly to the library staff that opened their doors and hearts to innovate with me to change how public and school libraries serve youth in this day and age."
LJ is the most trusted and respected publication for the library community. Built on more than a century of quality journalism and reviews, LJ provides groundbreaking features and analytical news reports covering technology, management, policy and other professional concerns to public, academic and institutional libraries.