Dr. David Weintrop receives $70K award to integrate computing and the powerful ideas of computer science into classrooms.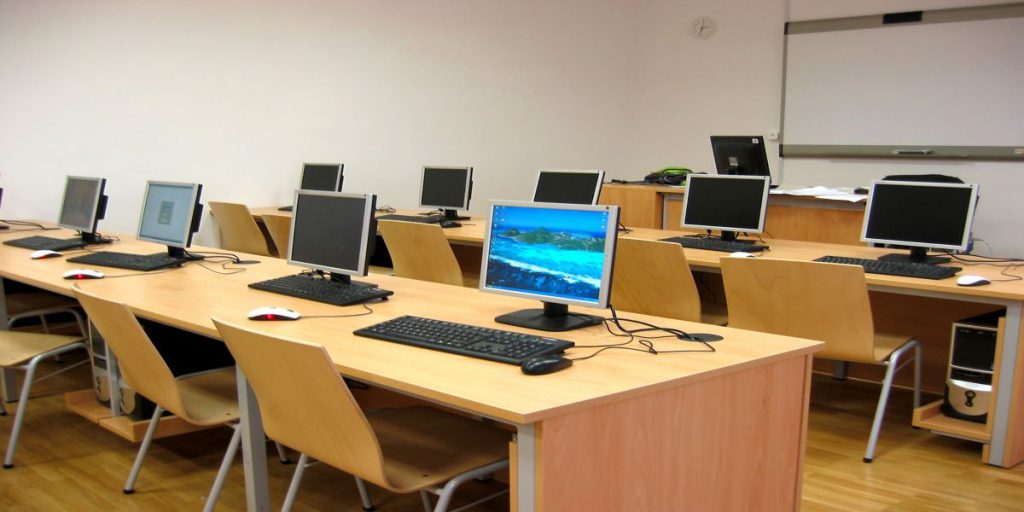 the_post_thumbnail_caption(); ?>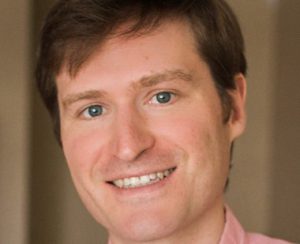 Dr. David Weintrop
UMD College of Education and UMD College of Information Studies Assistant Professor David Weintrop has been named a 2020 National Academy of Education (NAEd)/Spencer Postdoctoral Fellow. Dr. Weintrop, a computer science education expert who also holds a dual appointment with the iSchool, was one of 30 fellows from a pool of 229 applicants to receive the honor this year.
Supported by the fellowship's $70,000 award, Dr. Weintrop will work with the District of Columbia Public School system to integrate computing and the powerful ideas of computer science into classrooms. Most of all, Dr. Weintrop hopes to encourage school systems to embrace computational thinking, which uses computing as a problem-solving method to interpret complex questions. Ultimately, he aims to provide students the skills to meaningfully engage with computing and empower them to be active and informed participants in an increasingly computational world.
"There's a lot of excitement of bringing computational thinking into classrooms and there are a bunch of ideas around how to do that, but not that much empirical work exploring what it actually looks like to do that, particularly related to bringing computational thinking into science and math classrooms," says Dr. Weintrop, Department of Teaching and Learning, Policy and Leadership (TLPL).
Dr. Weintrop has ongoing collaborative projects with school systems in Washington, DC and Chicago—where he completed his doctorate at Northwestern University.
"In my research I think a lot about the 'research practice bridge' and how things that I'm learning and questions that I'm asking can end up in teachers' hands and in front of kids and learners," Dr. Weintrop says. "So, a lot of my work happens in classrooms in partnership with teachers and districts."
In Chicago, Dr. Weintrop is working with public school districts to design a middle school science curriculum called Scratch Encore, which uses cultural context to engage kids with computer science ideas. In Washington, DC, along with Assistant Professor Janet Walkoe, TLPL, Dr. Weintrop is creating a 4th grade math curriculum that incorporates computational thinking and robotics. Many of the schools he collaborates with are under resourced schools, where he says it's critical to expose students to computer science and thinking, and do it in a way that's relatable to their lived experiences.
"These are schools with large numbers of students from low socioeconomic backgrounds and from groups historically underrepresented in computing who have few opportunities to work with robotic toolkits," Dr. Weintrop says. "We're looking at ways to design the curricula to allow them to engage with robotics and mathematics, but also draw on their lived experience and prior knowledge, ways that they can better align who they are with what they're doing in the classroom."
One aim for the project is to promote a strategy for integrating computing and computer science in under-resourced schools in a way that makes use of the resources currently available to school districts.
"The hope is that shows a path forward for more people to adopt," he says.
The Washington, DC project, in particular, shaped the proposal for the NAEd/Spencer Postdoctoral Fellow position. In fact, the project is an extension of work Dr. Weintrop received funding for under an earlier 1-year grant from the Spencer Foundation. Notably, the kickstart for the project came from COE's Support Program for Advancing Research and Collaboration (SPARC), which provides grant funding for new professors and doctoral candidates. In this case, Dr. Weintrop received $15,000 from COE to start his research program, which has since evolved into the NAEd/Spencer Postdoctoral Fellow project.
"It's a success story for the COE SPARC program where this little bit of seed funding grew into what's now three years of funding for this collaboration with DC public schools," Dr. Weintrop says. "This year we're in 10 classrooms and starting to make an impact and publish."
Dr. Weintrop is an assistant professor in the Department of Teaching and Learning, Policy and Leadership and also has an appointment in the College of Information Studies. His research interests include computational thinking, computer science education, and the design of computational learning environments.
Originally published by the UMD College of Education, "COE Faculty Awarded Prestigious National Academy of Education/Spencer Postdoctoral Fellowship" written by Chris Samoray.