Every year, the iSchool provides a number of exciting opportunities for students to study abroad. Earlier this summer, Dr. Ann Weeks and Dr. Diane Barlow took a group of students on their annual trip to the United Kingdom.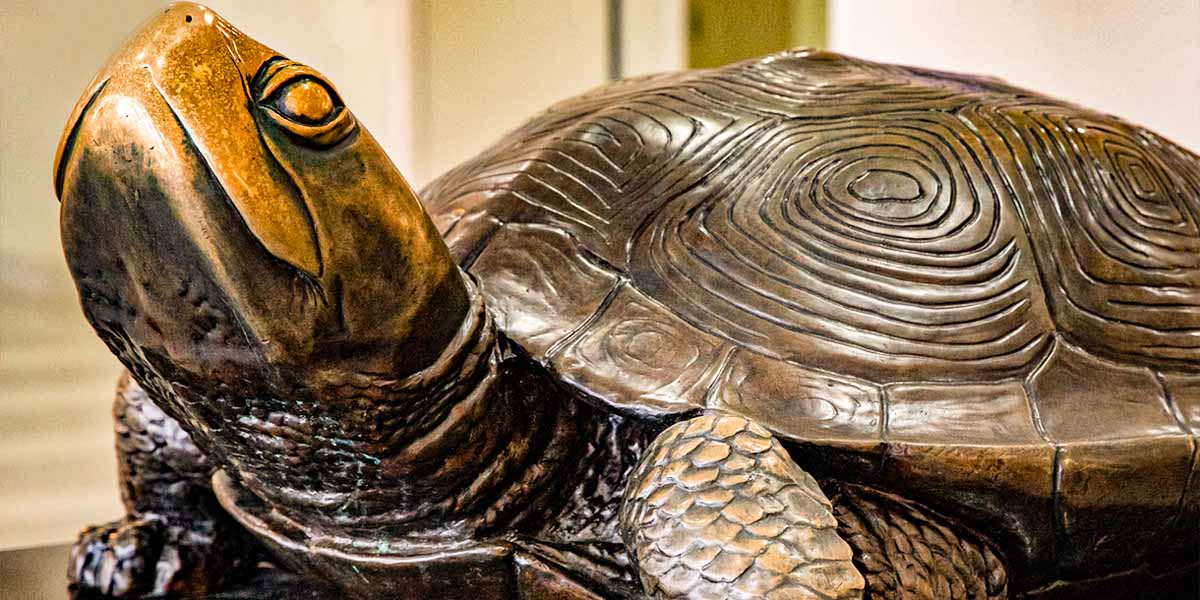 the_post_thumbnail_caption(); ?>
Every year, the iSchool provides a number of exciting opportunities for students to study abroad. Earlier this summer, Dr. Ann Weeks and Dr. Diane Barlow took a group of students on their annual trip to the United Kingdom. Below is an account from two students who joined the trip. Read on to hear about the trip from the perspective of Catherine Fravel and Torra Hausmann!
---
After two weeks abroad, we returned home from our trip on June 3rd. Two weeks later the trip is still fresh on our minds and a favorite topic of conversation. Studying abroad with UMD was such an amazing experience and we feel we must share our stories and encourage others to take similar opportunities.
About the Course
The course we decided to take abroad was INST_729E: Great Cathedral Libraries of England. The mission of the trip was to introduce MLS students to some of the most historically significant cathedral libraries and archives in the United Kingdom. With 2 instructors (the wonderful & talented Dr. Ann Weeks and Dr. Diane Barlow) and 8 students total, we traveled to five English cathedrals plus Lambeth Palace, spending our days exploring cities including Canterbury, Hereford, Exeter, Bristol, Bath, London, and Oxford. The length of the trip was one aspect that was so appealing – two weeks is the perfect length of time to see many great sights, but also manageable enough to take leave from work and other obligations.
Probably the best part of the trip, the real selling point, was the fact that everything was all planned out! The hotels were booked, travel (except for your flight to England and home) was taken care of, the instructors were familiar with the area, and this makes life much easier. Additionally for 12-month graduate assistants, the tuition portion of the trip is covered, so this opportunity was impossible to resist. We also decided to fly out a few days earlier and explore Amsterdam in the Netherlands, which was a convenient location to then meet the class in Canterbury. We would highly encourage everyone to either fly out early or stay a little later and do a bit of individual exploring. Once you find yourself in Europe, it is very easy to travel around and the opportunities are endless.
What We Took Away
Reflecting on our study abroad trip, it's a very hard task to summarize or highlight our take-away points because everything we did was such a wonderful opportunity. As a little context, we had both studied abroad as undergraduates, but both agree that this was a very different experience. For instance, the participating group of students was fairly diverse in the sense that there was a wide range of interests, ages, and experiences. We even had two students from other MLS programs in different states. Aside from meeting our interesting classmates, it was a treat to meet the coordinating professionals who were willing to take us behind the scenes of the library and/or archive. We enjoyed them so much so that we established #delightful as the hashtag of the trip. It was during these visits that I really learned what it takes to run and operate both a historic site and a fully functioning library, as well as what really distinguishes a cathedral library from other kinds of libraries we learned about in our program.
We've decided to share some of our favorite memories:
What surprised you most about the cathedral libraries?
Catherine: "Seeing the vast differences between cathedrals was something I really enjoyed. For instance some cathedrals had only one staff member in the archives, whereas others had several. Between them all, there was a varying need for volunteer help."
Torra: "I was surprised by the differences in collections in each of the cathedral libraries, especially after learning some of the history behind why the collections were dispersed. Some libraries, like Canterbury Cathedral, had lost the bulk of their most important manuscripts during the 16th and 17th centuries, while other cathedral libraries remained untouched. I also loved seeing the unique treasures each library highlighted within its collection."
What was your favorite cathedral library visit?
Catherine: "Even though I had visited before, the Westminster Abbey visit sticks out to me because I saw a totally different perspective. We were able to go into the library which many visitors never see, and even better, we were able to stand in the archives which overlooks the Abbey's great hall – a place many visitors don't even know exist!"
Torra: "Although I agree completely with Catherine's assessment of Westminster Abbey, I'll choose something different for the sake of the blog. During our trip to Hereford Cathedral, the class had the opportunity to see the largest, best preserved chained library in the world, where all of the books are chained to the shelves for the sake of security. Before this trip, I had never even heard of a chained library. We also got to see a one-of-a-kind map created in the 1300s. This visit in particular was the kind of thing I never would have seen if not for this study abroad trip."
What should everyone know about cathedral libraries?
Catherine: "To begin, I think everyone should know they exist. Before I saw the offering for this course, I was aware of the idea of a special library, but had no clue that many cathedrals maintain and run functioning libraries and archives. On top of that, these cathedrals often times have very entertaining and interesting staff who are well worth a visit over the Atlantic to meet!"
Torra: "I think it's important for Americans especially to know and understand the concept of cathedral libraries. While most people are familiar with these great cathedrals, especially Canterbury Cathedral, it was extremely eye opening to see the way these libraries functioned on a day-to-day basis, especially how they worked under budget constraints, staff limitations, and user services. Although these libraries are as grand as their collections, they still face the very same challenges and difficulties many of us will face when we start our careers."
What We Did For (Extra) Fun
We have to be honest –  in the beginning of the trip, we (foolishly) thought we were signing up for an opportunity to see the sights of England, but we quickly found out just how fascinating the world of cathedral libraries really is. Still, being abroad is not all about the course. While it's important to make the most out of class time and the opportunities we were afforded, we found it helpful to prepare before departure so free time abroad could be spent exploring. Almost everywhere we went had unique museums, shops, and restaurants, and after class many people went separate ways to satisfy their interests. Some explored local parks and wildlife to hone their photography skills, while others attended events like the London Symphony Orchestra.
A few activities we did in our free time included: hiking up to the White Cliffs of Dover, an elegant high-tea in London, and an European Football match at Wembley Stadium. We must confess, being hopelessly stereotypical librarians / archivists, we also sought out any place cat-related and was never disappointed with our finds. For instance, we became regulars at a cat-bar in Bristol where one of the cats had recently had 5 small kittens. Let's just say, if customs hadn't stood in our way, we'd be proud kitten owners.
_____
Though sometimes we joke, we really had a #delightful trip. Dr. Ann Weeks and Dr. Diane Barlow were wonderful instructors and we can both say confidently that we would not hesitate to take another trip with them.