Honor your Graduate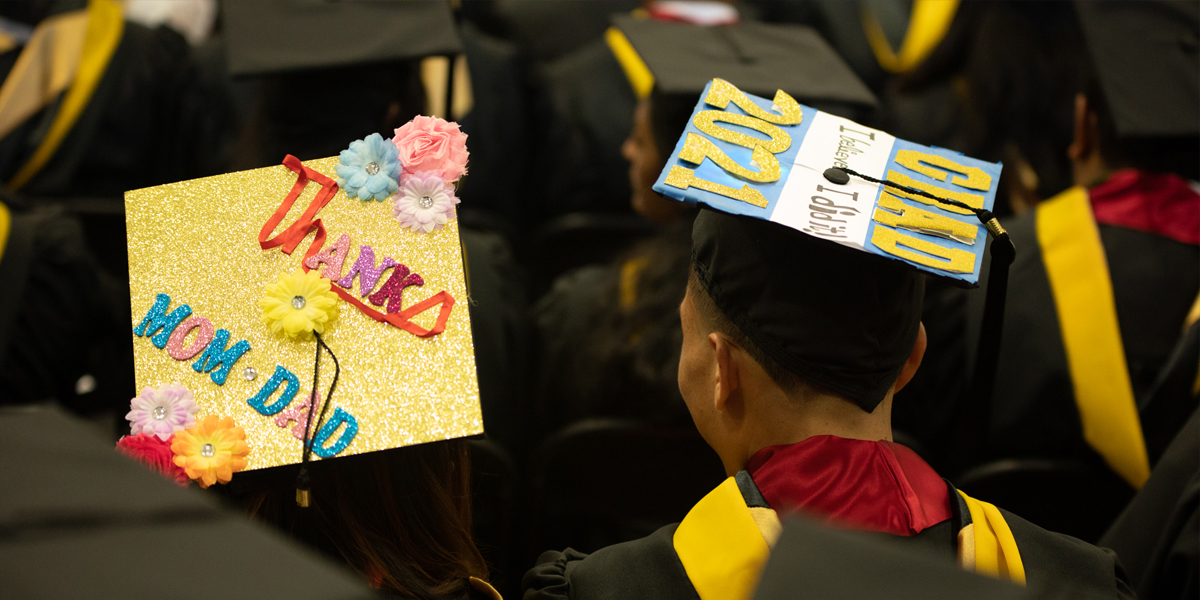 Graduation is a tremendous achievement in your student's life. It is a time to celebrate their academic accomplishments and reflect on the transformative experiences made here at the iSchool. Giving back is one of the most meaningful ways to provide support for future generations of students, and leave a long-lasting impact on the iSchool community.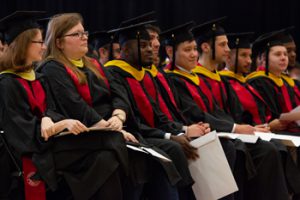 As proud parents and family members, you can recognize your student's hard work and dedication by making a gift in their honor. This tribute gift is a way to express support and gratitude to the University, and to the faculty and staff who have been meaningful in your student's life.
A gift to the iSchool not only celebrates your student's achievements and lifelong connections, it helps generations of future iSchool students experience their own life-changing education. For further conversations please contact Nancy Murray.
---
Parent and Family Legacy gifts can support any number of campus priorities, including:
 
Academic Support
From first-year seminars to senior projects, the iSchool classroom experience is built with the student in mind. Recognize the faculty who ignited your student's passion with a gift to the School allowing our extraordinary educators to further elevate the academic and learning experience for those who follow.
 
iSchool Excellence Fund
The iSchool Excellence Fund is used to support areas of greatest need with the goal of enriching the educational experience. This fund has helped to provide financial aid to students facing hardships, to send students to education-related conferences such as the Grace Hopper Conference, and more.
 
Scholarship Support
Your student's academic experience has been enhanced by a diverse cohort of peers who share the Terrapin Strong spirit that defines the Class of 2022. Need- and merit-based scholarships help UMD attract and assemble a stellar student body of independent thinkers, doers, and creators. An investment in scholarships helps make the full UMD student experience a reality for deserving students. Scholarship support, annual or endowment, can be directed to a specific school, major or program.
 
Transformational Experiences
The UMD experience simply wouldn't be what it is today without an outstanding array of opportunities that enhance the classroom experience. From internships to study abroad to undergraduate research, your family can further enhance the robust co-curricular elements of a UMD education. The Information Challenge is one of the ways students from across campus and disciplines come together to address real-world challenges while exploring the vast world of information and data.
---
Give to the iSchool
Each year the generosity of our alumni and friends provides students in need with essential financial assistance or awards accomplished students for their outstanding achievement. These philanthropic gifts help students to succeed in obtaining their degrees, enrich the educational experience, bolster student-led research and initiatives, and enhance experiential opportunities.
---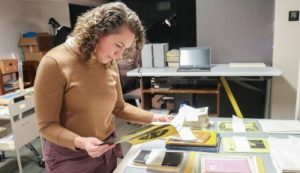 Meet Holly McIntyre, Alumna & Archivist for NASA Goddard
"The MLIS program taught me archival theory, which is huge – it keeps me on my path," says Holly McIntyre, MLIS Alumna and Archivist for NASA Goddard. In 2015, Holly became the first-ever archivist for NASA Goddard. She took 60 years of history and materials and created today's Goddard Archives.