Events
What is digital inequality?: A conversation on The Promise of Access
Event Start Date: Friday, April 30, 2021 - 4:00 pm
Event End Date: Friday, April 30, 2021 - 5:30 pm
Location: Virtual
---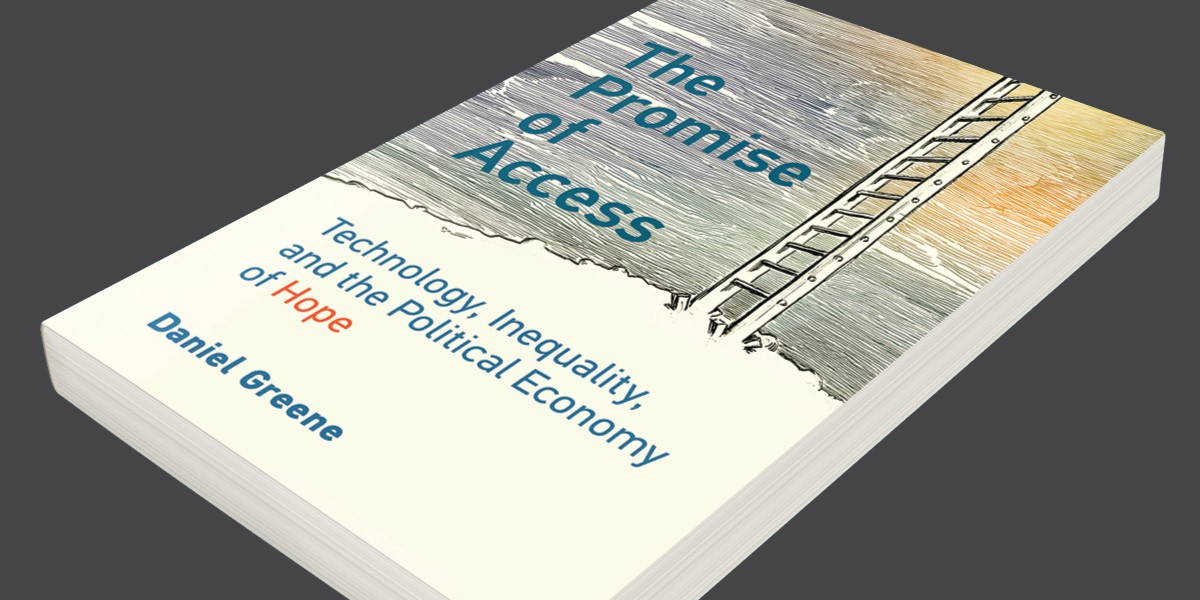 Join us for a Virtual Happy Hour Discussion on Daniel Greene's new book, The Promise of Access.
In his new book, The Promise of Access: Technology, Inequality, and the Political Economy of Hope, Daniel Greene of the University of Maryland College of Information Studies (UMD iSchool) presents new insights on how the digital workforce is being trained and why our attempts to solve poverty with technology so often fail. This virtual event brings together leading scholars to discuss the book and the window it opens into contemporary inequality. As we attempt to escape yet another extreme and unequal economic crisis, it is more important than ever to consider how new technologies are changing the labor market and the institutions that prepare people for it, in order to escape the cycle of quick fixes and easy upgrades pursued by startups, schools, libraries, and cities that should (and often do) know better. Please join Daniel Greene, danah boyd, Steven Jackson, Lilly Irani, and Jessica Vitak for a conversation on the nature of inequality in the information economy, how we define it, and what we can do about it.
Panel

Dr. danah boyd
🖫 Principal Researcher at Microsoft Research; Founder of Data & Society; Visiting Professor at NYU
🖫 Researcher examining the intersection between technology and society, particularly how young people use social media as part of their everyday practices. Author of It's Complicated: The Social Lives of Networked Teens.
Dr. Steven Jackson
🖫 Associate Professor of Information Science /Technology Studies at Cornell University; Dean of William Keeton House
🖫 Scholar focusing on where new computing forms and practices meet the material world, with implications for sustainability, development, inequality, and new (and old) cultural practices.

Dr. Lilly Irani
🖫 Associate Professor of Communication / Science Studies at UC San Diego
🖫 Ethnographer of work trained to analyze interactional, organizational, and cultural dynamics as mediated by technology. Author of Chasing Innovation: Making Entrepreneurial Citizens in Modern India. Designer, builder, and manager of software that intervenes, resists, or demonstrates alternatives to existing platforms.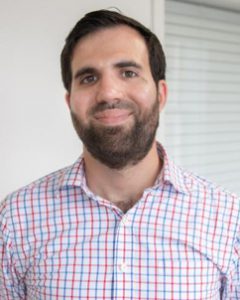 🖫 Assistant Professor of Information Studies at the UMD iSchool
🖫 Researcher exploring the technologies behind the future of work, the values built into them, and the institutions that dictate who is included in or excluded from that future. Author of The Promise of Access: Technology, Inequality, and the Political Economy of Hope.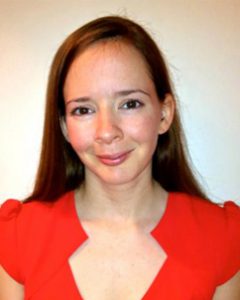 Dr. Jessica Vitak (Moderator)
🖫 Associate Professor of Information Studies at the UMD iSchool; Associate Director of the UMD Human-Computer Interaction Lab (HCIL)
🖫 Expert in data privacy, surveillance, and ethics, examining the tensions people experience when making decisions about disclosing sensitive information. Developer of tools and resources to help people make more informed decisions when using technology.
This is a free virtual event, open to the public. Attendees will receive a special event price for Dr. Greene's book. Pre-registration is required.
More about Dr. Daniel Greene's book, The Promise of Access: Technology, Inequality, and the Political Economy of Hope
Through a combination of real-life stories and critical policy analysis, Dr. Greene reveals why it is so hard to get rid of the idea that the problem of poverty can be solved with the right tools and the right skills. Places that fight poverty, like schools and libraries, pursue this goal–and end up looking more like tech startups in the process.
"The Promise of Access is one of the most important books written on social institutions and the lived experiences of techno-solutionism in the United States. Dan Greene systematically dismantles the cultural history of technology's antipoverty promises." ~ Dr. Tressie McMillan Cottom, University of North Carolina at Chapel Hill
Drawing on years of fieldwork and interviews, Dr. Greene explores how this plays out in the real world, examining organizational change in technology startups, public libraries, and a charter school in Washington, DC. He finds that as these organizations pursue technological solutions, they win praise and funding but also marginalize and alienate the populations they serve. Greene calls for new political alliances that can change the terms on which we understand technology and fight poverty.
Published by Penguin & MIT Press. Available on Amazon and where books are sold; #1 (of 95) New Book in LIS on Amazon, April 2021