Events
SAM Event: Behind the scenes at UMD's Special Collections & University
Event Start Date: Wednesday, November 17, 2021 - 5:00 pm
Event End Date: Wednesday, November 17, 2021 - 6:00 pm
Location: Hornbake Library
---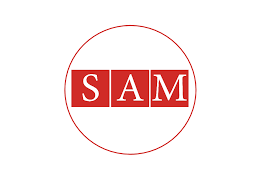 SAM is very excited to announce that next Wednesday, November 17, at 5 pm we will be hosting a behind-the-scenes visit and Q&A at the University of Maryland Special Collections and University Archives (SCUA) in Hornbake Library!
Instruction and Outreach Coordinator Laura Cleary will be taking us to the third-floor collections and instruction space. We will be able to view select items from the collections, Laura will discuss SCUA and the work of university archives, and SAM members will have the opportunity to ask any questions about the collections and projects at SCUA.
This event is in-person and no RSVP is required. But, please let us know by the 17th if you cannot attend in-person, but would still be interested in attending via Zoom – we are happy to set up the appropriate equipment for you to attend virtually!