Events
MLA Conversations on Staff Development with Nini Beegan, Maurice Coleman, Katie George, & Jaleen Walker
Event Start Date: Friday, March 5, 2021 - 3:00 pm
Event End Date: Friday, March 5, 2021 - 4:00 pm
Location: Virtual
---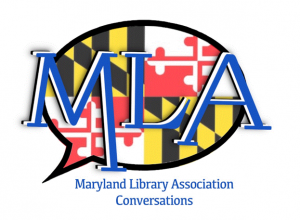 You can now register for the next of Maryland Library Association's MLA Conversations, this Friday, March 5, 2021, from 3:00 – 4:00 p.m. Eastern.
We will learn about the important role of staff development at Maryland's public libraries and innovations in learning with our guests:
Nini Beegan, Organizational Learning & Innovation Coordinator, Maryland State Library
Maurice Coleman, Technical Trainer, Harford County Public Library
Katie George, Professional Development Instructor, Howard County Library System
Jaleen Walker, Staff Development Coordinator, Prince George's County Memorial Library System
Register for free at https://forms.gle/USV2yR3FjGboVJKW6. You will be sent the login information from jthompson@carr.org. Registration will close 15 minutes prior to the start of the event. We will be using Zoom. Thanks for being a part of the conversation!
Did you miss our conversation last Friday, February 26 with Annette Haldeman, Manager, Reference Services, Library and Information Services, Maryland Department of Legislative Services, Office of Policy Analysis & Editor of MLA's The Crab? Watch the recording at https://marylandlibraries.zoom.us/rec/share/QX-1vEyN4c1cpP67RRhVbp652lCT9EWS0wDdLEcYk54oXVWUE6sqPMDJDjGm5gbf.mLUiLu0bwQj0v2Ng
Find archived recordings of past MLA Conversations at https://www.mdlib.org/content.asp?contentid=350. Make sure that you're subscribed to the Marylib email listserv https://www.mdlib.org/content.asp?contentid=153 to receive information each week on upcoming MLA Conversations!