Events
Interdisciplinary Dialogue: What Happened on January 6? What's Next?
Event Start Date: Friday, February 26, 2021 - 1:00 pm
Event End Date: Friday, February 26, 2021 - 2:30 pm
Location: Virtual
---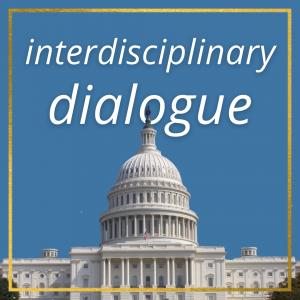 Powered by Research Commons at University Libraries. Starting in 2015, the Interdisciplinary Dialogues have addressed such important issues as income inequality, immigration, social media, and elections, and sex and gender in academia.
The deadly assault on the Capitol and the basic institutions of American democracy on January 6 horrified most of the nation and much of the world.
What lay behind these traumatic events? Were they the result of long-term forces operating in American society or the result of divisiveness produced by a singular figure in our history? How could so many Americans have come to believe in the lie of a stolen election and how could so many of them have been willing to commit mayhem, or worse, in support of that lie? What roles, for good or ill, did the media play in the events of January 6? Will it be possible to heal the divisions they laid bare and to prevent further assaults on America's democratic institutions? How might that be attempted?
In this panel, one of a series of Interdisciplinary Dialogues organized by the UMD Libraries, faculty members from different departments, and the Libraries will address these and related questions in hopes of contributing to a campus-wide conversation.
*Registration is Required*