Directory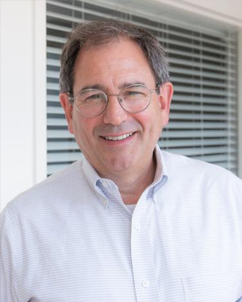 Philip Piety
Senior Lecturer and Director, Maryland Education Digital Infrastructures (MEDI) Lab
ppiety@umd.edu
301-405-2041
Hornbake Building (South Wing), Room 4121-G
http://www.philpiety.com/
Philip Piety is a Learning Scientist who supports undergraduate and graduate programs through teaching and research. He began at the iSchool in 2014 and has also taught at the Smith School of Business at Maryland and Johns Hopkins School of Education. After a career in the technology field with Oracle and IBM, he returned to college as an adult to earn a BS in Information Systems and Computer Science from the University of Maryland's University College.
Some of the courses he teaches involve technology infrastructures and architecture as well as organizations, management, and teamwork. He also works with and has written about educational data technologies and learning analytics/education data science. He is the director of the Maryland Education Digital Infrastructures and Analytics Lab. He is a strong proponent of project-based learning and using methods to develop unique projects with his students.
Current Research Interests
Education data science including learning analytics, education data mining, and data-driven decision-making
Education digital infrastructures
Open education resources and technology-supported pedagogy
Education
Ph.D. in Learning Sciences: Materials, Measurement, and Information Architecture, University of Michigan School of Education
M.A. in Communication, Culture, and Technology, Georgetown
B.S. in Information Systems and Computer Science, University of Maryland University College
Publications
Piety, P., Balzotti, J, Singh, A (2021). Using PDE to Design Playable Case Study for Increasing STEM Career Pathways, Paper in the 2021 American Educational Research Association Annual Meeting.
Singh, A., Piety, P., Liu, C, Naik, R (2021). Developing Effective Visualizations to Understand and Scaffold Collaborative Textual Practices. Poster in the Learning Analytics and Knowledge 2021 (LAK-21).
Piety, P. (2020). Expanding the Frame: Designing a Learning Analytics System Using a Theory of Learning. Paper for the International Conference of the Learning Sciences
Piety, P. (2019). Looking for Impact Across Data Use Practices: An Evidence Evaluation Framework from a Literature Review. Paper for the American Educational Research Association annual meeting. Toronto, CA
Piety, P.J. (2019). Components, Infrastructures, and Capacity; The Quest for the Impact of Actionable Data Use on P-20 Educator Practice. Review of Research in Education, 43.
Piety, P. and Pea, R. (2018) Learning Analytics Across Practices. In Niemi, R. D. Pea, B. Saxberg, & R. E. Clark (Eds.), Learning analytics in education (pp. 215–232). Charlotte, NC: Information Age.
Behrens, J. T., Piety, P., DiCerbo, K. E., & Mislevy, R. J. (2018). Inferential foundations for learning analytics in the digital ocean. In D. Niemi, R. D. Pea, B. Saxberg, & R. E. Clark (Eds.), Learning analytics in education (pp. 1–48). Charlotte, NC: Information Age.
Piety, P. J., & Pea, R. D. (2018). Understanding learning analytics across practices. Learning analytics in education, 215-232.
Piety, P. J., Hickey, D. T., & Bishop, M. J. (2014, March). Educational data sciences: framing emergent practices for analytics of learning, organizations, and systems. In Proceedings of the Fourth International Conference on Learning Analytics and Knowledge (pp. 193-202). ACM.
Piety, P (April, 2013) Assessing the Educational Data Movement. Teachers College Press, Technology, Education – Connections (TEC) series.
Piety, P. (2011). Educational Data Use: A Sociotechnical Process. Measurement: Interdisciplinary Research & Perspective, 9(4), 217-221.
Moss, P., & Piety, P. (2007). Introduction: Evidence and Decision Making. Yearbook of the National Society for the Study of Education. Blackwell, Chicago, IL:
Piety (2004) The Language System of Audio Description: An investigation as a Discursive Process. The Journal of Visual Impairment and Blindness, 98(8) 453-469.
Research & Focus Areas
Research Projects