Directory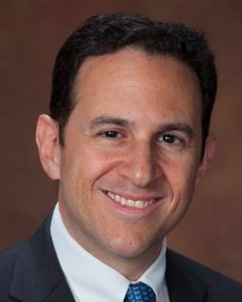 Eric Newburger
PhD Student
enewburg@terpmail.umd.edu
Eric worked for 15 years at the U.S. Census Bureau in research and statistics including his final appointment as Lead Researcher, followed by his appointment as Chief Data Scientist at Subject Matter, a creative advocacy firm. Eric is currently a PhD student at the University of Maryland College of Information Studies.
Education
Master's Degree, Applied Economics (1995), University of Wisconsin, Madison, WI
Bachelor's Degree, Demography and the Environment (1990), Cornell University, Ithaca, NY
Selected Publications and Products
Publications
'The Big Payoff: Educational Attainment and Synthetic Estimates of Work-Life Earnings' (P23-210), Jennifer Cheeseman Day and Eric Newburger, July 2002.
'The Great Equalizer: Does Education Pay Off for Members of Minority Groups?', Eric Newburger and Jennifer Cheeseman Day, PAA Conference Paper, May 2002.
'Educational Attainment in the United States: March 1999′ (P20-528), Eric Newburger and Andrea Curry, U.S. Census Bureau, August 2000.
Visual Products
"Statistics in Schools" video series (120,000+ views). Sample videos: