Directory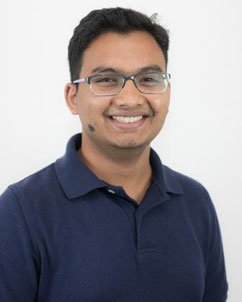 Aditya Bhat
PhD Student
adi1710@umd.edu
240-641-2260
4111 M Hornbake Library
Education
Aditya Bhat completed his bachelor's degree in Computer Science and went on to pursue a master's degree in Information management from the iSchool. He loves the iSchool so much that he decided to continue with his PhD here to excel in his career. He will be working with Dr. Jennifer Golbeck at the iSchool and Dr. Robert Koulish, Director of the MLAW Programs at UMD.
Research Focus
My main research interests are machine learning, natural language processing, immigration law, and data science.
Research Goals
My research involves applying machine learning and natural language techniques in the context of immigration law. I hope that the techniques that I develop during my research will help humans make better decisions in terms of detention and discretion towards the immigrants apprehended.
Career Goals
After my PhD, I plan to pursue a career in academia as a professor at a good research-focused school within the US.