Honoring Heritage Months
Upcoming Events 2023
1/16 – Dr. Martin Luther King, Jr. Day
1/22 – Lunar New Year
3/31 – International Transgender Day of Visibility
4/16 – National Librarian Appreciation Day
4/22 – Earth Day
6/19 – Juneteenth
10/1 to 10/7 – Banned Books Week
10/10 – Ada Lovelace Day
10/9 – Indigenous Peoples' Day
10/11 – National Coming Out Day
11/8 – National STEM/STEAM Day
12/3 – International Day of Persons with Disabilities
2nd Week in Dec – Computer Science Education Week
The UMD College of Information Studies (INFO College) is a notably welcoming and encouraging environment, with members of the college community representing a wide range of backgrounds and experiences.
The INFO College was founded in the 1960s with an overtly Activist Mission.
In the past few years, surveys taken of the INFO College students, faculty, staff, and alumni have shown the college to have embraced diversity and inclusion as central to its mission. The numbers of students who identify as LGBTQ+, as a person with a disability, or as a member of an underrepresented ethnic group, for example, are far above the national averages. Many of the college's students – regardless of their educational focus – have listed the cultural and curricular emphasis on diversity and inclusion as a main reason for choosing to enroll here.
To find out more about how the INFO College celebrates and acknowledges national heritage, click on the month that you are interested in. Each month, we share resources and articles related to the heritage month that also relate to our college's work or the general information science field.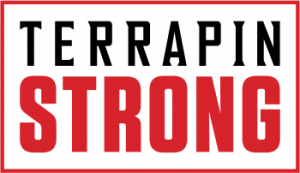 TerrapinSTRONG is a shared vision for the entire campus community — a shared understanding and set of values from which we work to improve the sense of community, connection, and inclusion on our campus.