Honoring Heritage Months

Upcoming Events 2022
1/17 – Dr. Martin Luther King, Jr. Day
2/1 – Lunar New Year
3/31 – International Transgender Day of Visibility
4/16 – National Librarian Appreciation Day
4/22 – Earth Day
6/20 – Juneteenth
9/26 to 10/2 – Banned Books Week
10/8 – Ada Lovelace Day
10/10 – Indigenous Peoples' Day
10/11 – National Coming Out Day
11/8 – National STEM/STEAM Day
12/3 – International Day of Persons with Disabilities
2nd Week in Dec – Computer Science Education Week
The UMD College of Information Studies is a notably welcoming and encouraging environment, with members of the college community representing a wide range of backgrounds and experiences.
The College of Information Studies at the University of Maryland was founded in the 1960s with an overtly Activist Mission.
In the past few years, surveys taken of the College students, faculty, staff, and alumni have shown the College to have embraced diversity and inclusion as central to the mission of the school. The numbers of students in the MLS program who identify as LGBTQ or a person with a disability, for example, are far above the national averages. Many of the College's students at the University of Maryland – regardless of their educational focus – have listed the emphasis on diversity and inclusion as the main reason for choosing to enroll here.
To find out more about how the College of Information Studies celebrates and acknowledges national heritage, click on the month that you are interested in. Each month will share resources, and articles from the College of Information Studies, and from other organizations aboard.
February
Black History Month is an annual celebration of achievements by African Americans and a time for recognizing their central role in U.S. history. Also known as African American History Month, the event grew out of "Negro History Week," the brainchild of noted historian Carter G. Woodson and other prominent African Americans. Since 1976, every U.S. president has officially designated the month of February as Black History Month. Other countries around the world, including Canada and the United Kingdom, also devote a month to celebrating Black history.
Learn More
During this month we celebrated Black History Month. Below are articles and other sources of information that were provided.
---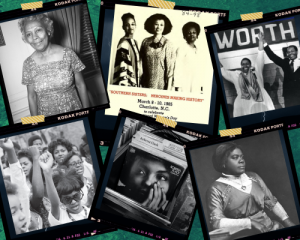 This piece by Jaimee A. Swift for @blkwomenradical complies with sixteen Black and Brown women-led archival projects that are reclaiming the overlooked histories and intellectual productions of Black women, gender non-conforming, and non-binary people. (Full Article)
-Black Women Radicals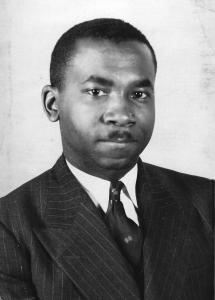 Harold T. Pinkett (1914–2001), the first African American archivist employed by the National Archives as well as the first African American to be named an SAA Fellow, to edit The American Archivist, and to serve on SAA Council. (Full Article)
-The American Archivist

March
Women's History Month had its origins as a national celebration in 1981 when Congress passed Pub. L. 97-28 which authorized and requested the President to proclaim the week beginning March 7, 1982 as "Women's History Week." Throughout the next five years, Congress continued to pass joint resolutions designating a week in March as "Women's History Week." In 1987 after being petitioned by the National Women's History Project, Congress passed Pub. L. 100-9 which designated the month of March 1987 as "Women's History Month." 
Learn More
During this month we celebrate Women's History Month. Below are articles and other sources of information that were provided.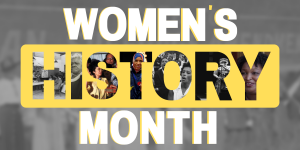 Celebrate Women's History Month From Anywhere
Explore the National Women's History Museum's collection of virtual exhibits and learn about trailblazing women, past and present. (Full Article)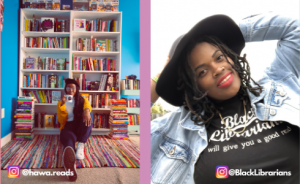 MLIS Alumnae Use Instagram to Amplify Black Excellence in Librarianship
To kick-off the first week of #WomensHistoryMonth, the UMD College of Information Studies highlights Hawa Jalloh and Shannon Bland, two alumnae of the Master's of Library and Information Science (MLIS) program who are using their social media platforms to bring Black excellence in librarianship to the forefront, and share opportunities for people of color pursuing LIS careers. (Full Article)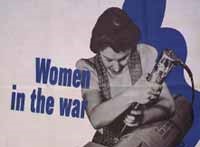 Women Who are In the Archives
The National Archives' Archives Library Information Center has made available a list of websites relevant to Women's History and contributions in the United States. Learn More
Diverse Women's Stories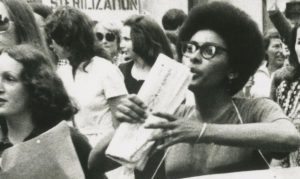 The Patricia D. Klingenstein Library holdings are home to a diverse range of women's stories – but also recognize the gaps in the presence of the stories of the Indigenous, enslaved, impoverished which are among those most underrepresented. Learn More
April
School Library Month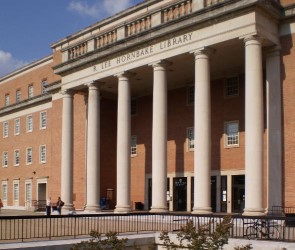 This month is School LibraryMonth! SLM is the American Association of School Librarians' celebration of school librarians and the essential role that strong school library programs play in a student's educational career.
May
Asian American and Pacific Islander Heritage Month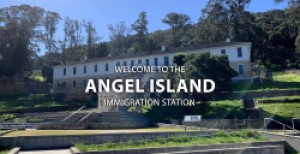 This month is Asian American and Pacific Islander Heritage Month!
Did You Know that the Angel Island Immigration Station Foundation is a non-profit organization committed to preserving the history of Asian-American immigration in the US? Learn more about the organization and their research here: https://www.aiisf.org/
Eric Hung, an adjunct lecturer at the College of Information studies gave a virtual presentation for the Rock and Roll Hall of Fame and Museum. The talk is entitled "Recovering Early Asian American Voices in American Popular Music: Two Girl Groups". Read the article here.
Did You Know that Joel Chan, Assistant Professor, and Associate Director of the HCIL for The iSchool is the principal investigator for research projects focused on Computational Linguistics, Machine Learning, Information Retrieval, and Data Science, Analytics, and Visualization
Jewish American Heritage Month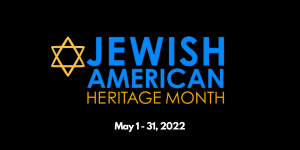 Jewish American Heritage at UMD  This month, UMD recognizes the impact of Jewish Americans at the University and beyond. Here the iSchool compiles a list of resources, events, and exhibits to celebrate Jewish history and culture.
The Search for Wisdom, Understanding, and Knowledge Dr. David B. Levy's choice to pursue a Master's of Library Science (MLS) degree with a focus on Judaica librarianship at the University of Maryland was based on a love of cherishing and revering texts
Did You Know Norma Spungen, archivist emerita of the Chicago Jewish Archives, Spertus Institute of Jewish Studies – continues to do research in American Jewish history?  Read More
Older Americans Month
This month we are honoring Older Americans Month.   Inclusion is one of the many foundations of the College of Information Studies.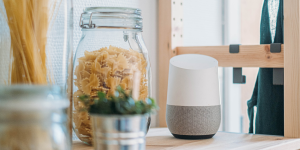 Often times the aging demographic is overlooked. This paper by iSchool PhD student Alisha Pradhan, iSchool assistant professor Dr. Amanda Lazar, and University of Washington's Dr. Leah Findlater explores the potential for and challenges of this technology for older adults who use digital technology infrequently.
Did you know that the College of Information studies at UMD has a research project that investigates the effectiveness of a mobile-health (mHealth) system that aim to enable high-dosage motor performance in chronic stroke survivors in the real-world setting? This is just one of the many ways the iSchool sustains its foundation in inclusiveness and diversity. Get more information about our HCIM program or other research projects here.
Did you know that the College of Information studies at UMD conducts research that focuses on Inclusive Design for People with Dementia? This is just one of the many ways the iSchool sustains its foundation in inclusiveness and diversity. Find out more about this and other research projects here.
June
Pride Month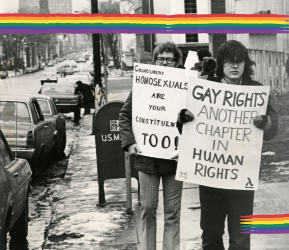 This month The College of Information Studies is proud to recognize June as the LGBTQ+ Heritage month. Since 1999 June has been officially declared as LGBTQ+ pride month.  This month commemorates the day that New York City police stormed into the Stonewall Inn on June 28 1969.  The community members set to the streets to demand their right to have locations where they can be open about their sexual orientation without the fear of assault.
Pride Month Celebrations Around the Region, LGBTQ+ Resources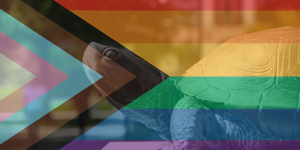 June 1 marks the beginning of LGBTQ+ Pride Month, a celebration that recognizes the impact that lesbian, gay, bisexual, and transgender individuals have had on history locally, nationally, and internationally. The University of Maryland has been consistently ranked among the top LGBTQ+ friendly universities named by Campus Pride. UMD's LGBTQ+ Equity Center provides the campus with critical leadership and expertise in building a fully equitable community.  Here is a compilation of resources and local events in honor of Pride Month, brought to you by the College of Information Studies.
Did you know that the College of Information Studies has a professor who's primary research interests include critical information studies, queer archives, and advocacy in sociotechnical systems? Travis L. Wagner is also the co-creator of the Queer Cola Oral History and Digital Archive.
Did you know that the number of students in the MLS program who identify as LGBTQ are far above the national averages which contributes to UMD's ranking in the Top 25 LGBT-Friendly Campus by Campus Pride for the fourth year in a row.
The National Archives provides access to records on issues of sexual identity and rights.
Did you know that the library of congress has an entire list of websites, subscriptions, database and books that provide information on the demographics , statistics and other data related to the LGBTQ+community?
August
National Back-to-School month
September
National Hispanic Heritage Month

Hispanic-Latino Heritage: We celebrate the Hispanic-Latino Heritage months to not only celebrate the variety of culture within our college community but to also recognize the contributions of this community in Literary, Archival, and information science studies.
community, connection, and inclusion on our campus.
Banned Book Week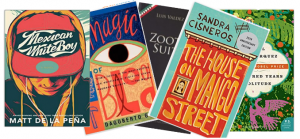 From From Sept 18th thru Sept 24th we acknowledge #BannedBooksWeek.  This week recognizes the freedom to read. The event is sponsored by a coalition of organizations dedicated to free expression. It is endorsed by the Center for the Book in the Library of Congress.
EVENT:  Banned Book Week Escape Room Anne Arundel County Public Library https://www.aacpl.net/event/banned-book-week-escape-room
Did you know: Every year ALA creates the Most Challenged Books List. This list of books that have had the most requests to be removed from school and public libraries.
Re-telling history so that it is portrayed in a more favorable manner could be one of the many reasons why these books by Hispanic and Latino heritage have been banned. Some of these books were banned for promoting "anti-Americanism". Soon after, the Librotraficante movement rallied against this blatant violation of the First Amendment and smuggled books back into Arizona's borders. See our list of books that recognizes Hispanic Heritage month and banned book week here
October
National Hispanic Heritage Month
Hispanic-Latino Heritage: Local Library Event- There are plenty of events at our local library partners that celebrate the Hispanic-Latino Heritage Month adjust these calendars for September 15th thru October 15th for Prince George's County Memorial Library System
This is the last week for Hispanic Heritage Month. Every year, during National Hispanic Heritage Month, unpublished and little known recordings from the PALABRA Archive are released.
National Cyber Security Awareness Month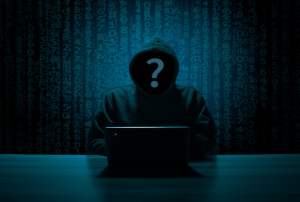 Threats to confidential data are increasing on the individual level as well as on a national level. The College of Information Science recognizes that the development of the technology and standards used for safekeeping information should rise at the same rate if not faster. We have faculty members, research, interest groups and soon coming events that are centered around social cyber security and the safeguarding of information. This article is a list of the types of work our faculty members have done on this topic.
The UMD INFO College is a leader in bringing together faculty, staff, students, and partners to examine and evolve current ideas around sociotechnical cybersecurity (STC). Sociotechnical aspects of cybersecurity considers the human element. STC includes organizational, economic, social, legal, educational, psychological, political, policy, cultural, system, and other approaches engaging the human and technology interactions needed to secure the space, infrastructure, people and systems within the cyber environment. The STC interest group combines this effort in the college's academics, research, and events.  Subscribe here to learn more.
Did you know: Assistant Professor Cody Buntain studies social media and how it are used to aid in military operations. His knowledge of cyber security regarding social media platforms and their ability to incorporate tools to track misinformation is unparalleled.

Did you know safeguarding personal information is not just focused on credit card, social security information?  Vessica Vitak our privacy expert examines how big corporations use personal consumer information from, social media, and "smart" technologies, to track everything we do on the internet.

The Prince George's County Memorial Library System is hosting a virtual "Seniors First – Tech Support" event on October 26, 2022 4:00pm – 6:00pm about Scams that target Seniors Register Here: https://www.pgcmls.info/event/7158885
Disability Awareness Month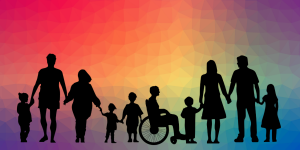 During the month of October The College of Information Studies at UMD (INFO College) recognizes Disabilities Awareness. Awareness about this community is centered around developing projects, changing laws and a host of other initiatives that make information, education, and technology accessible. Everyday, the INFO College continues to champion accessibility, diversity, inclusion, and democratization of information. Diversity and inclusion is central to the mission of the school and is seen across courses, research, scholarship, events, and community development. Here are a few articles about the research projects faculty members at the INFO College are conducting. If you would like to read about all of research and current events at the INFO College click here.
Did you know that The Trace Center's mission is capitalizing on the potential that technologies hold for people experiencing barriers due to disability, aging, or digital literacy, and to prevent emerging technologies from creating new barriers for these individuals.

The research of Professor Jonathan Lazar focuses on ICT accessibility for people with disabilities, user-centered design methods, assistive technologies, and law and public policy related to accessibility and Human Computer Interaction.
November
Native American/ Alaska Native Heritage Month

Native American Heritage Month is a month-long recognition of the contributions, diverse cultures, and rich heritage of the Native Americans and Native Alaskans to the United States. The College of Information Studies understands the importance of these communities. This article features the work that we are doing for this community.
Our Local Libraries have events that correspond with the heritage month we acknowledge.  Register https://www.pgcmls.info/event/7216942 for Story Explorers: Native American Voices at the Prince George's Memorial Library – Greenbelt on Wednesday, November 23: 3:30pm – 4:30pm.  ELEMENTARY (5-12 YRS) Listen to children's books written and illustrated by Native Americans and do related activities and games.

Did you know that

Dr. Diana Marsh

is an Assistant Professor of Archives and Digital Curation in the College of Information Studies and an affiliate faculty in the Department of Anthropology at the University of Maryland?  Her current research focuses on discovery, use, and access for Native American and Indigenous communities. She acknowledges the devastation of colonial warfare and cultural genocide that separated these nations, and all Indigenous peoples in North America, from control of their homelands. She further acknowledges the continued presence and resilience of Indigenous communities and nations today.

Recounting the history of the Native American people can be told from the perspective of this community, a historian, and even from a geological point of view.  Did you know that the National Park Service celebrates Native American Indian/Alaska Native Heritage Month by recounting the geographical location this community occupied and how their culture was reflected in this space.  You can find the collection of articles, maps and stories here .

Event: The National Museum of the American Indian is where the contributions of Native Americans are celebrated every day. From Nov 18-25 2022 the museum will showcase 35 films representing 30 Native nations in eight different countries. This is a free virtual event.

Did you know that if you are researching information about Native American people the National Archives has categorized their records based on how the information is connected to the Federal Government. Here you can find the

American Indian Records in the National Archives
National STEM/STEAM Day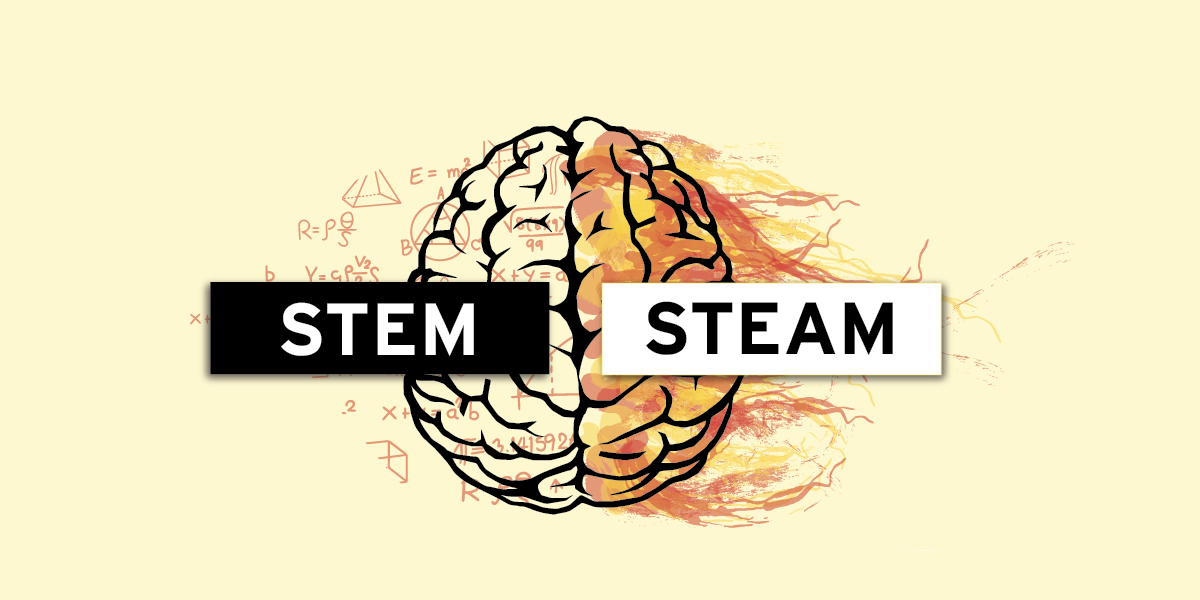 November 8th is National STEM Day. This day is set aside to encourage children to explore their interests in the fields of science, technology, engineering, art, and math. But this type of encouragement could benefit people of all ages. Our Faculty at the INFO College have worked with all ages to encourage their knowledge in the STEM fields. This article features a few examples of the work that we do. 
Did you know that our college has an entire group of researchers and faculty members that are dedicated to exposing youth to the STEM fields.  Our Youth Experience, Learning, and Digital Practices group conducts research that will engage youth citizens in various fields of research that are designed to teach them about computing, programing, and data analysis.  Find out more about

this area of expertise

or

learn more about the research projects

.

Employment opportunities related to STEM are among the many growing employment fields.  The INFO College has strong STEM employment placement. Ninety-five percent (95%) of our polled 2021 graduates indicated that their position is either directly aligned with their career goals, forty four (44%) would categorize their position as a stepping stone and fifty one percent (51%) indicated that their position moves them toward their ultimate career goals.
Did you know that the 75th percentile of our surveyed 2021 graduated students earn a salary of $82K, the 25th Percentile earn $63K, and the 50th Percentile earns $69K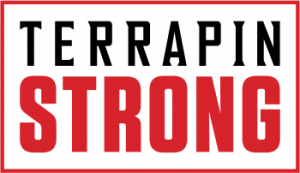 TerrapinSTRONG is a shared vision for the entire campus community — a shared understanding and set of values from which we work to improve the sense of community, connection, and inclusion on our campus.