Info Challenge Summer Camp
Are you a high schooler in the state of Maryland, interested in data analytics, and want to build your college resume? This free week-long data analysis summer camp hosted by the University of Maryland is for you!
Each year, high school students from across the state learn about data analytics as they compete to solve real-world information challenges in the Info Challenge Summer Camp.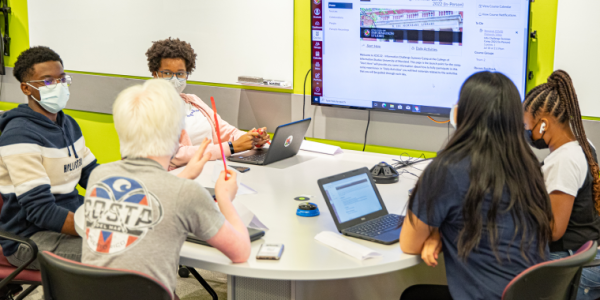 ⇒ No previous data analysis experience is necessary!
⇒ Students will work in teams to solve a real-world problem by analyzing a dataset provided by a professional organization. They will receive formal instruction and work with a mentor.
⇒ Students will learn how to approach a formal problem statement, use Tableau to conduct data analysis, and create a meaningful visualization to share their results.
⇒ At the end of the week, each team will present their final project to a panel of judges. The top teams will be awarded prizes.