Info Challenge Competition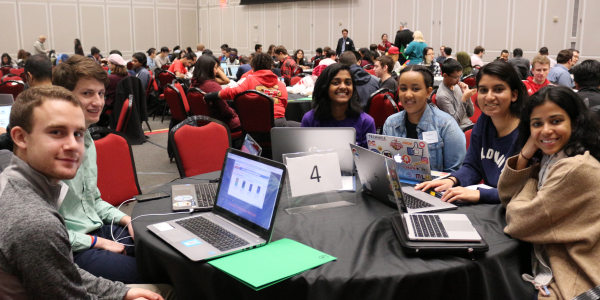 This week-long, annual event provides an opportunity for college students across the University of Maryland (UMD) and other academic institutions in Maryland, such as the U.S. Naval Academy and Montgomery College, to compete in solving real-world problems using data provided by partner organizations. Past partner organizations have included Amazon Web Services, the National Cancer Institute, Booz Allen, and the U.S. Department of Housing and Urban Development.
Participants are teamed up to brainstorm solutions for real challenges that these organizations face in the areas of data analytics, security, and design.
College students in the state of Maryland, from any program, level, or institution, are welcome to participate. Must love brainstorming and problem solving, but no data analytics experience is required!
Participants develop industry contacts and win prizes while gaining valuable team-building and resume-building experience. You can learn more about the competition by viewing past projects. This is a free event, including admission, swag, food, and beverages.
Each year, students from nearly every college/program across UMD and from institutions across the state get involved in this event. Join us!